3 Must-Eat Spots for Restaurant Week
By Matt Dowgwillo - Feb 14, 2017
Every time MSP Mag's Restaurant Week comes around I get a little giddy.  It's typically a great time to enjoy some gourmet eats for a deal! (also a great excuse to go out).
I like to comb the menus and find some gems; the standout deals and best places to try out (and then share with you).
I did the same thing this morning, comparing the deals at places I've been wanting to go, but this time around, I'm not excited as per usual.  Restaurant Week used to highlight great Minnesotan restaurants and chefs that were doing exceptional things. The idea was one ThriftyHip could totally back up; A Bargain to Eat a Full Meal at a Great Gourmet Restaurant.
I feel like now, with lunches ranging $15-20, and Dinners $30-35, many places have lost the spirit of the week, offering NO Deal (or very, very, little.)  They USED to do better.
So, if you're looking for good food AND a good deal, pickins are a bit thin.
RESTAURANT WEEK DEALS
BARBETTE'S LUNCH
UPTOWN MINNEAPOLIS 
PRICE: $15  | APPROX DISCOUNT: 33%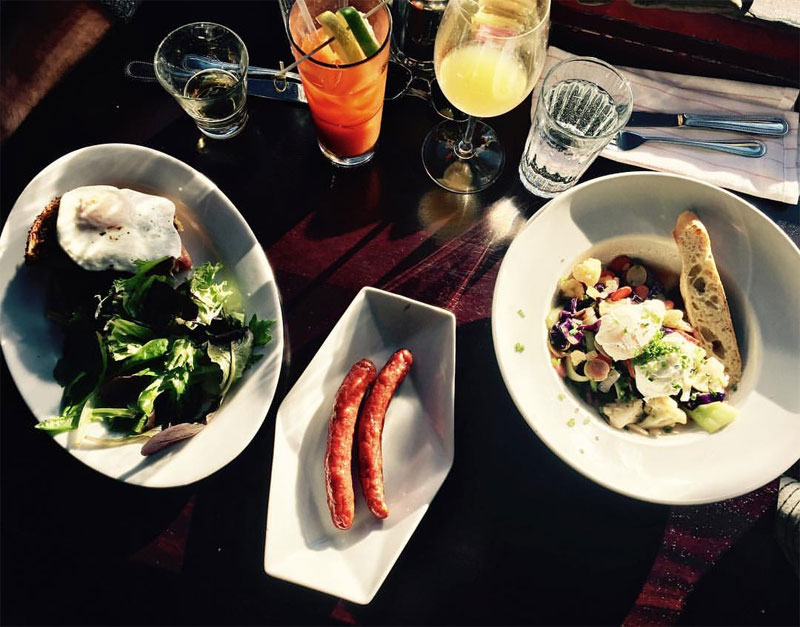 Week's Menu
Barbette's lunch is staying on my list for the week. With a Salt Cod Fritter and Sweet Potato gnocchi getting me excited.  (They also make a crazy good Tartine).
A similar menu with dessert for dinner (add desert for extra $15); $15 LUNCH IS BEST VALUE.  Want a dessert? I recommend sharing a piece (which is HUGE, $7) of Carrot Cake.
---
COMO DOCKSIDE
SAINT PAUL
PRICE: $15 LUNCH / $30 DINNER | APPROX DISCOUNT: 33% / 20%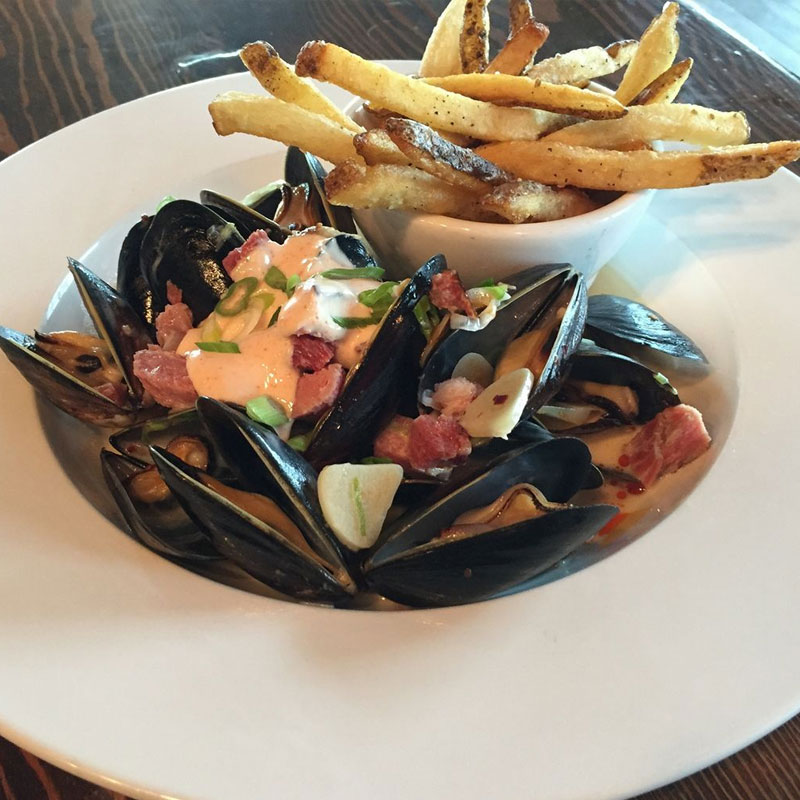 Week's Menu
I have to admit, I STILL haven't eaten here, so when I saw it on Restaurant Week, it made my list!
Again, as like Barbette, LUNCH seems to be the best bargain. You get to choose an Appetizer and a Po Boy (about $22) for $15.
Dinner, you have more entree selections, and for $30, it's still a pretty good deal (about a 20% discount), but if you got a hankering to eat at the Como Dockside, they are also running a Groupon right now, which is pretty much the same deal for food, WITH Wine, for $22.50 (and more like 40% off).
---
HAUTE DISH'S MANY OPTIONS
DOWNTOWN MINNEAPOLIS
PRICE: $15 LUNCH / $35 DINNER | APPROX DISCOUNT: 40%
Week's Menu
Once again, Haute Dish is getting in the spirit of Restaurant week and offering some of the deepest discounts and best "add-on" options!
I ate there last time, and Dinner is a steal at $35! Their Steak Tartare is probably the best in Minneapolis! Add Tater Tot Hautedish (normally $30 on it's own), and a middle course + dessert, makes this one of the best deals of the whole week!  Plus, you can add wine pairings ($15) and other options as desired. The only thing you've gotta remember is to wear loose pants:)
$15 Lunch is also a bargain, at around 45% off for salad and the famous Burger.
---
OTHER BETS…
Though not nearly good as deal as last time, Monello is still offering pretty good Dinner for $35.
Eden Prairie's Campiello is still a phenomenal restaurant, and for $35 Dinner and $15 Lunch, featuring crab and trout dishes for the promotion; this might be one of the best times to get there.
St. Paul's Citizen Supper Club is sure getting a lot of publicity of late, and though the $20 lunch seems a bit over-priced, if you like steak, the $30 dinner is spot on, with a lot of selections and decent discounts.

Gourmet, multi-course meals for <20% off!
Order expensive entrees for set price
Go top-shelf for the price of a burger


Try those restaurants you've been meaning too
Hottest spots to eat in the Twin Cities
Usually a packed house all week!
– Here's the Deal –
Not as good as in the past, but there are still some awesome Restaurant Week deals to be had!
---