Best Tickets at a Saints Baseball Game
By Matt Dowgwillo - Jul 17, 2017
SAINTS BASEBALL TICKETS
Tickets Link
You can also watch the game for free (dog required) – though this is a real pro tip and not really encouraged (support your local team), but is a great backup should you miss out on the berm seating.
Best Seats at CHS Field are the Best Deal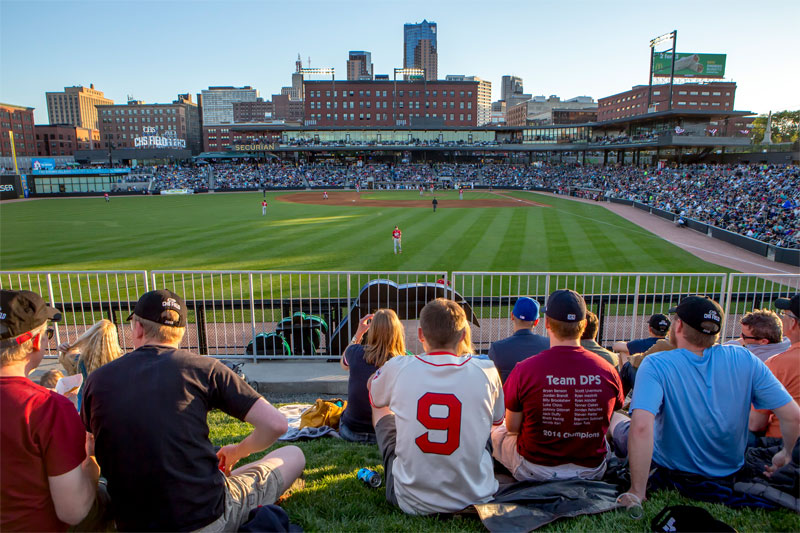 The most fun I've had is sitting on the berm seats. Kind of a hold over idea from the original stadium, where you can sit on a grassy knoll in the outfield.
Berm Tickets are $5 and the cheapest option. Limited to 250 total tickets and can only be purchased at the gate day of, starting at 9AM.
To get them? There are no online sales for berm seating. You have to show up 1st come, 1st served.  I wouldn't worry too much about a weekday ticket; as long as you can stop by ticketing window by 3pm, but on weekends or if in a big group, you're probably going to want to show up closer to 10AM on game day when they go on sale.
The next best, and cheapest option, at $7 are the rail seating, directly behind the berm seats, CAN be purchased online, and are a great spot, especially if you want quick access to the beer stands.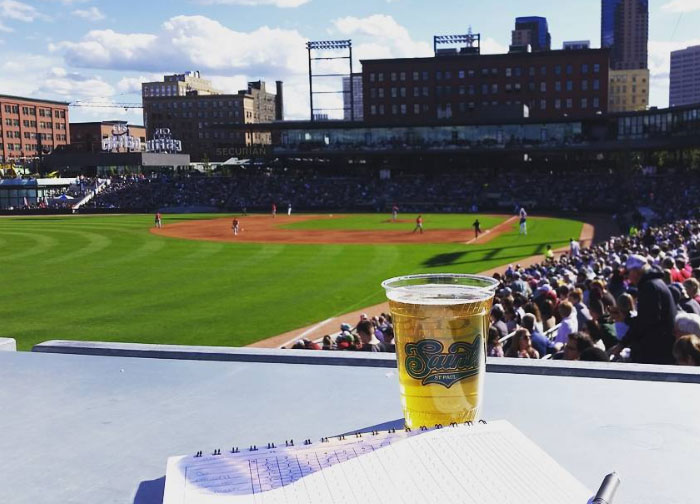 Watch the game for free (dog required)
A little tip we got from some friends that live in Lowertown St. Paul was on the dog park seats… Which are technically not seats and just a sweet spot outside the stadium. You can watch the game for free (and get pretty good line of sight from home plate) via the dog park.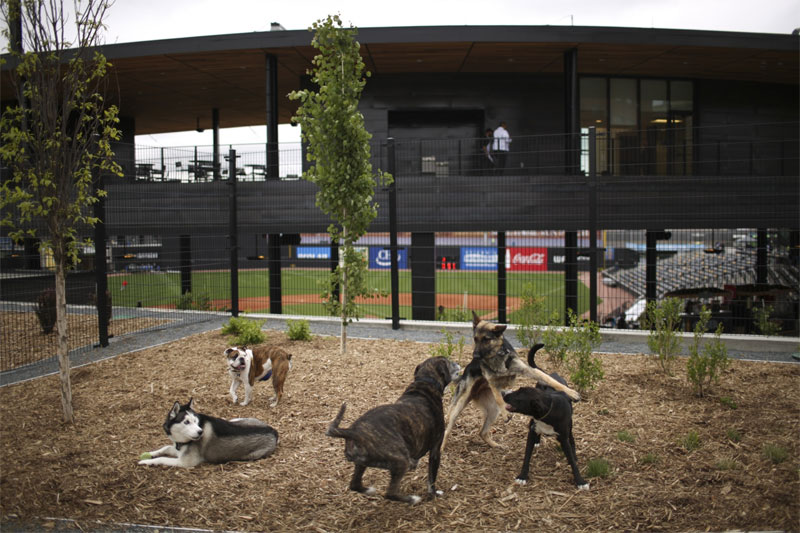 Though, a few real cheapskates do show up without dogs, don't be that obvious. Bring your best friend, a few brown-bag beers, and enjoy the game for free.

---