Copperwing Distillery Craft Cocktail Menu
– Cocktails Review by Gin Girls Rachel & Nel –
By Jack Sussman - Mar 14, 2018
One Wednesday in February, we trudged through a snowy evening with a goal to accomplish. Cocktails. Winding through the industrial area of St. Louis Park, we started and ended our search with Copperwing Distillery.
Upon walking in you find yourself in a cozy, glam – industrial, cocktail room (the owner's wife is an architect, so the space is made with extra attention to detail). The tasting room offers views of the distilling equipment and comfortable seating.
With a menu that makes fighting the snow, completely worth the cold. The unique vibe, mixed with delicious craft cocktails, is the perfect setting for a night out.
CRAFT COCKTAIL MENU
The cocktails are wonderfully crafted and the menu design is amazing.  The drinks are seasonal and designed in partnership with Big Watt MN (cocktail consultants known for Five Watt Coffee). Whether you are looking for a fruity yet classy drink, a spirit forward cocktail, or a spin on the classic Old Fashioned. Copperwing has a drink to fit your tastes. 
LIL' RED VETTE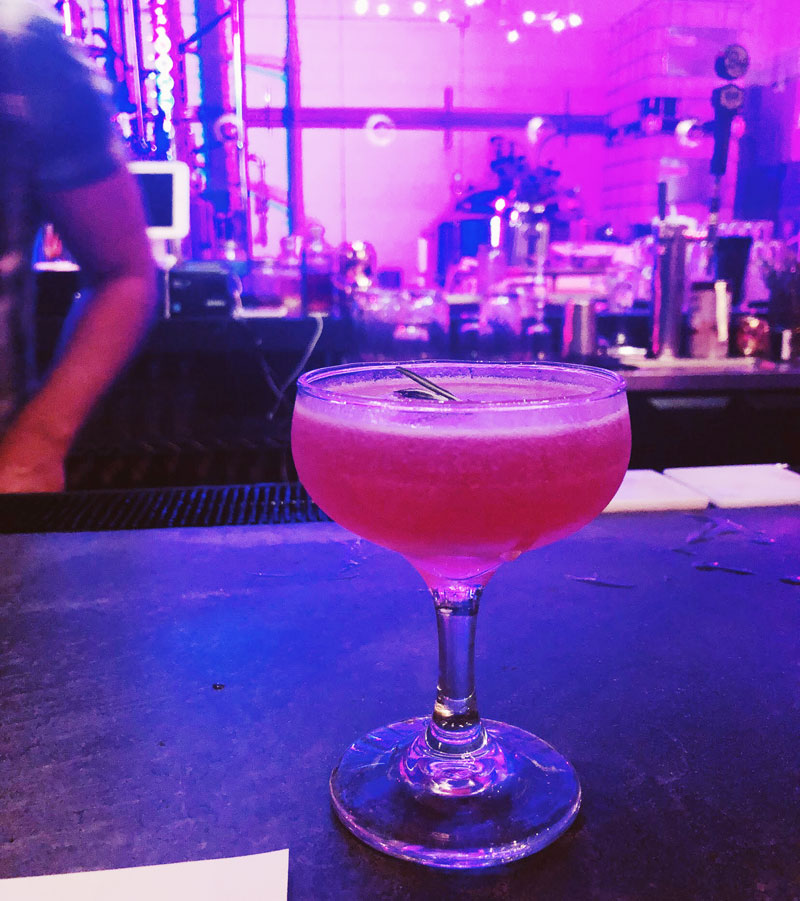 A Copperwing signature. This refreshingly fruity cocktail needs to be your first choice. Every time. It is the perfect balance of spirits and fruit and garnished with rosemary. It is our favorite and will be yours as well!
AVAITION
Gin, Lemon, Lavender. What more can you ask for in a cocktail? The Avaition is the perfect combination of what you imagine the feeling of tastes like.
–THRIFTY TIP = COMPLIMENTARY COCKTAIL-
Learn more about Copperwing Distillery and Try a small flight of spirits or a mixer cocktail for FREE. Copperwing's Tasting Room is featured in V2 of Minnesota Craft Notes.
THE COPPER BOND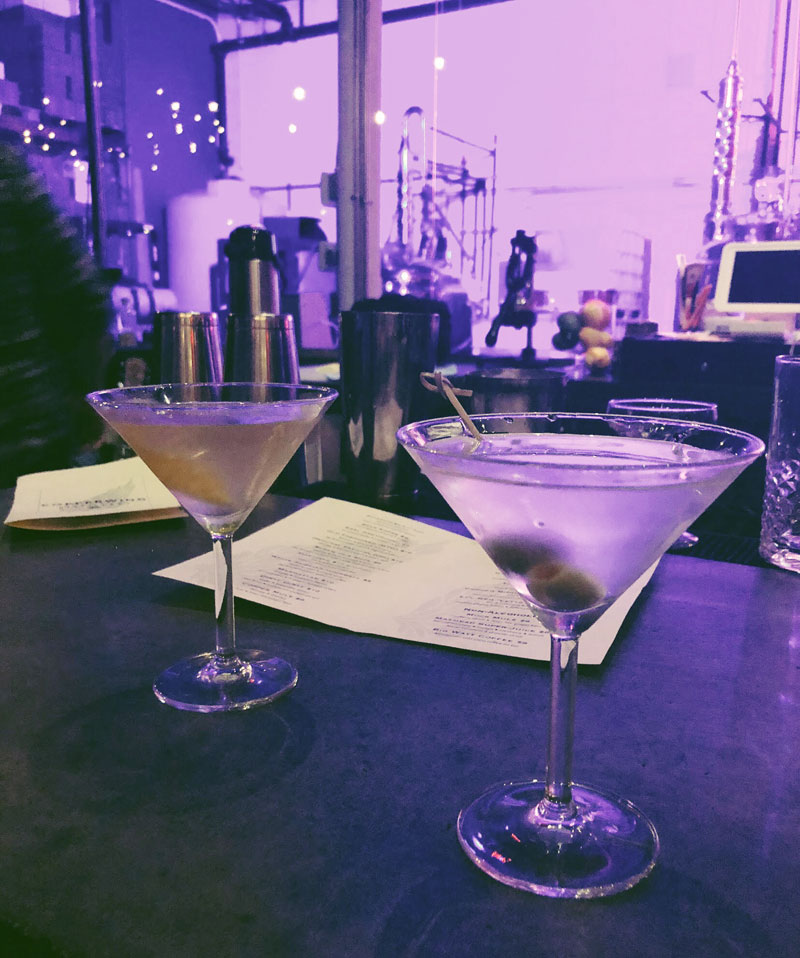 A spirit forward cocktail, this martini with both gin and vodka is delicious, strong, and wonderful. The botanicals of the gin mixing with the crisp vodka is a perfect match.
DIRTY DIRTY
With smoked sea salt and a house made brine, this dirty martini is one of our favorite ways to drink Copperwing vodka. It is crisp and smooth with a wonderfully salty finish.
MARTINEZ
This martini is a powerfully flavored gin cocktail with a port reduction – SO Delicious! It is also the favorite item of head mixologist, Tim Burgart.
DISTILLERY EVENTS
If you're looking to check out any of those cocktails, we highly recommend going during one of Copperwing's many events during the week. They are frequented by an outgoing, friendly, local crowd and you're guaranteed to have a blast.
There is something almost every day, but here are our favorites:
COPPERWING HAPPY HOUR
THURSDAYS 3PM – 6PM
Find some of the best cocktails in the city for only $6. You can easily start trying the menu at that price!  

MIDWEEK MIXOLOGY
Third Wednesday of each month-
Midweek Mixology is a fun event if you want to learn a few recipes and up your at-home cocktail game.
Head Mixologist, Tim, teaches you how to create a craft cocktail surrounding a weekly theme. Come to learn, sip delicious craft cocktails, and stay for the amazing musicians that perform in the cocktail room every third Wednesday evening of the month !
–> Click the Instagram logo below to follow us and find out where we will be next!

$6 Happy Hour
Free events almost every night
Comp drink from Craft Notes!


Off the beaten path
Industrial chic architectural space
Craft Cocktails!
– Here's the Deal –
Just 5 minutes outside the city, this distillery is a must-try for anyone who likes a tasty, thoughtfully crafted cocktail.
---