EatCheap: Tuesdays in Uptown
By Matt Dowgwillo - Dec 6, 2016
Attention Gourmet Food Lovers!
We'll be eating out a lot this season helping you find the best places to eat! And if you're like us, you LOVE eating at 4-star restaurants. But we get it, you're on a budget, and even if you're not, a little planning can have you eating like a king every day of the week for pennies.
Share more ways to #EatCheap @ThriftyHip on Twitter and we'll write about it. Seriously. I love an excuse to go out and try new places that are serving up big bargains!
Best Food Specials on Tuesdays in Uptown
LAGO TACOS
$10 ALL-U-CAN-EAT FISH FRY TACOS  |  All Day
Some of the best fish tacos in Minneapolis can be found right in the heart of Uptown at Lago Tacos, an upscale Tex Mex spot that is also good for watching football games.
Their fish taco recipe calls for big chunks of freshly battered cod (or walleye) and are topped with fresh pico de gallo, crispy cabbage, and avocado…. Served in flour tortillas and they keep coming until you can eat no more (which will probably be about 3-4).
Actually, just writing this post is making me hungry just thinking about it, and it's just about time for dinner (and happy hour til 6pm).  See you there?
BAR LOUIE UPTOWN
$5 BURGER + SIDE  |  5pm – Close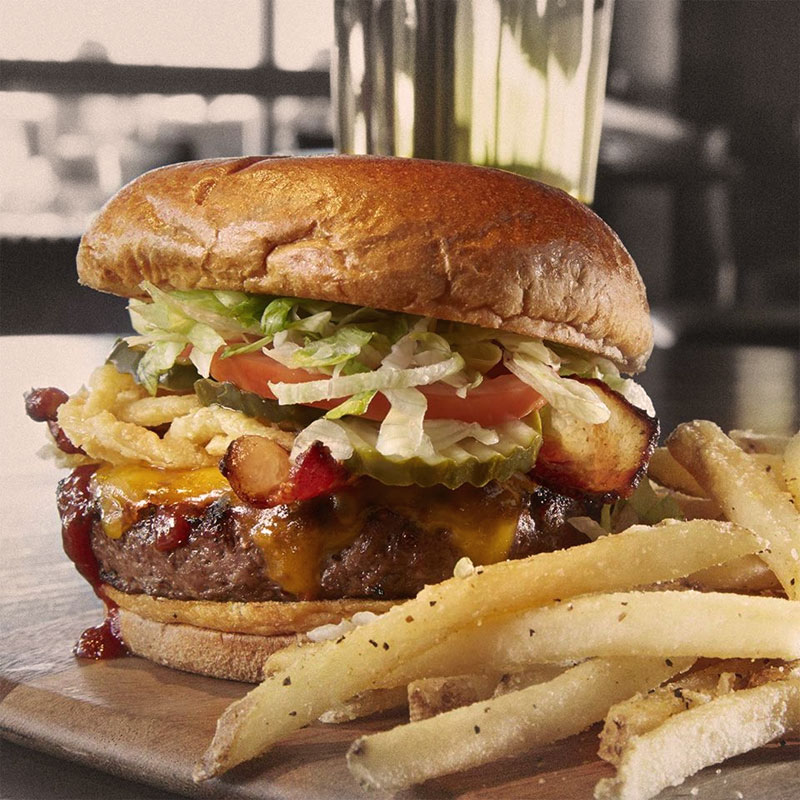 It might sound too good to be true, but we're not lying! You get 1 helluva giant burger and a side of Fries (or Tots) for just $5 all night on Tuesday at Bar Louie's Uptown location.
-THRIFTY TIP- 
Show up before 7pm to catch the tail end of happy hour and pair that delicious burger with a pint of Craft Beer for just $4.25.
COUNTRY BAR
$5 CHICKEN WING MEAL
Fans of the old Uptown Minneapolis bar scene have been swarming this old infamous dive bar on Lake & Lyndale.  What's new? The space received  huge overhaul in the Spring of 2016, cleaning up the oil-soaked walls, adding in large windows, nicer booths, and retro-fitting a new kitchen.
So what'd they keep?  The absolute best thing about the old Country Bar was the Chicken Wings.  These puppies have received multiple "Best of" awards, as they should!
The wings are based on the old Shorty & Wag recipe; a mainstay of Uptown (and later, Eat Street) for over 20 years.  The owners relocated to Arizona, but you can still get their wings; meaty, crispy, and coated in a light spicy vinegar buffalo sauce at their original Country Bar location.
Wanna make Shorty & Wags wings at home? I found the recipe! (sort of)
The Tuesday Chicken Wing Deal: $5 for 5 JUMBO Wings.
At 1st, it might not sound like a great special, but by most bar standards, that's like $.50 wings (because most bars cut them in half) – Not at the Country Bar though; it's a meal!
---