Essential Tips for St. Paul Saints
By Matt Dowgwillo - Jul 17, 2017
The Saint's new stadium at CHS Field has thrown us for a loop! Though the cleanliness, seating, food, and beer has all improved compared to their original Midway Stadium (which is the new home to MN United), but no on seems to know all the details about the best way to go see a game.
So we decided to give you the Insider Look to going to a Saints Game, from Thrifty Hip's perspective.  ie. Here's how you get the biggest bang for your buck at a Saints Game. 
SAINTS BASEBALL TICKETS
Tickets Link  |   Get the Best Tickets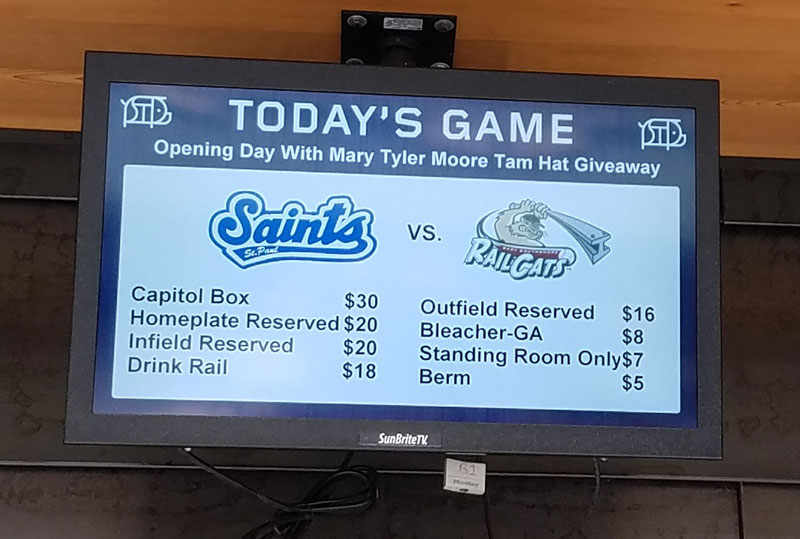 Lot's more options for seating and tickets at the CHS Field! At Thrifty Hip, we like the cheap seats.
You can also watch the game for free (dog required) – though this is a real pro tip and not really encouraged (support your local team), but is a great backup should you miss out on the berm seating.

BEST PLACE TO PARK AT SAINTS GAME
Finding the best place to park at a Saint's game can be a bit of a challenge. Of course, we always park in the Tailgating lot. It's $8, but you more than save on that with all the pre-game drinking you get to enjoy.
But that's not saying you can't park for cheap ($5 or less) or even free! Don't be a sucker and pay $20 (like the 1st lot off the freeway exit charges). We've put together a little map for you for parking and some short-cuts on how to get there.  Parking at the Saints Game for Cheap.
WHAT TO EAT AT CHS FIELD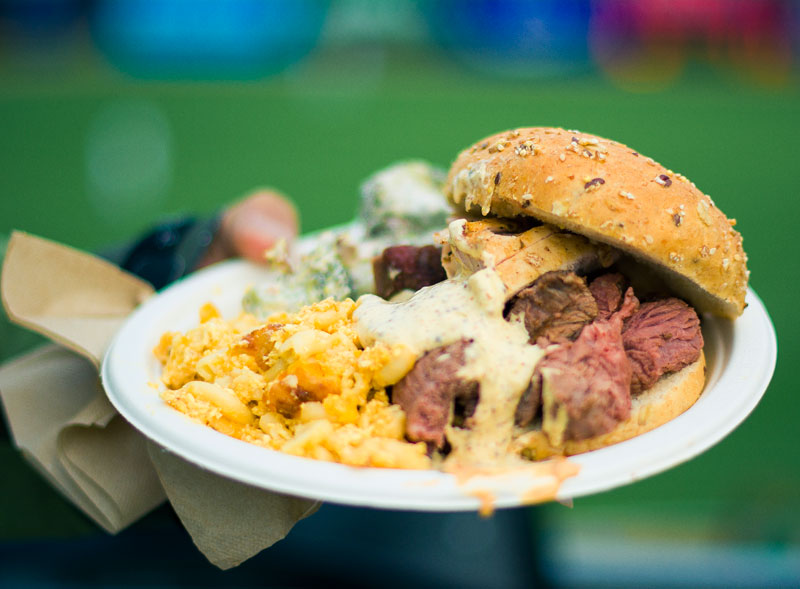 CHS Field offers some pretty good meal options. Actually, they've seemed to put a real focus on full meals over just snacks, which is pretty impressive.  Here is a list of our Best Food Deals and where to find them including some gourmet meats, ice cream sandwiches, and a $3 hot dog.
WHAT TO DRINK AT CHS FIELD
Sponsorships from Summit Brewing, Thirsty Thursdays (aka: "Dollar Beer Night"), the $10, 24oz Surly, and the Beer Dabbler craft beer cart are all solid options for drinking local and drinking cheap.
If you're trying to decide if you should smuggle a 350ml in or just drink at the stadium, we highly recommend taking advantage of drinks inside the game. For more info on drinking cheap and where to find it in the stadium, click here.
Please add any of your tips and suggestions below!
---