These Photos from the New Handsome Hog Will Make You Want to Reserve a Patio Spot. Right Now.
By Seth Epstein - Jul 8, 2020
Justin Sutherland's Handome Hog opened in their new location on June 17th, and a fellow foodie in the 
East Metro St. Paul MN Foodies
 Facebook group shared some photos that sent the group into a scramble to place reservations. She was kind enough to share her photos and thoughts with us, and we thought you needed to know. Get your
reservation in
for the weekend while they last!
Start with the Oysters
So my husband loves oysters and I like them ok but these were just plain delicious. I think it was the pink Himalayan salt underneath. It was just the perfect balance.
Make Sure to Try All the Drinks
The drinks were very well blended and not too weak or strong. The White Snout was much smoother and airy than say a White Claw.
Work up an Appetite with the Hush Puppies

Hushpuppies and cornbread were not too heavy and perfectly moist.
On To the Main Course, The Combo and Catfish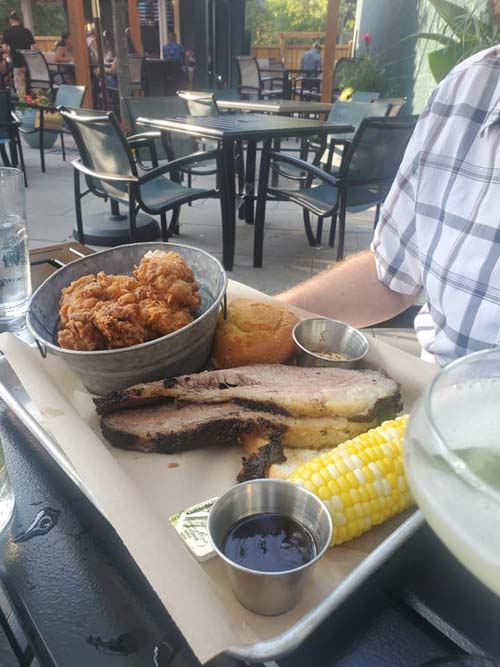 My husband had the combo. I tried the fried chicken which was so light and juicy with crisp skin.
My catfish was a large portion but well paired with the succotash and polenta.
Just all-around amazing. We left very satisfied and full
---
---
– Here's the Deal –
Nothing on this matter for now. But this is a good post.
---