Icehouse: A Night Out on Eat Street
By Jack Sussman - Jan 17, 2018
What better way to spend a cold January evening in Minneapolis than to double down and spend an evening in an Icehouse?  The Icehouse is one of Minneapolis' best Live Music venues and features an extensive menu of great food, sandwiches, and craft cocktails… What better place to hang out for a quiet evening with friends? 
We arrived early and sat at the bar for a Tito's Gimlet and a Dirty Ketel One Martini.  I love their overall feel and ambiance.  I am a sucker for the open spaces with  high ceilings that highlight their chic interior, and the dark wood and brick provides the feeling of warmth.  One thing I especially like about Icehouse is that there is sufficient lighting at the bar and the dining area  to read the menu, a quality that I often do not find at other establishments.  
ICEHOUSE DRINK MENU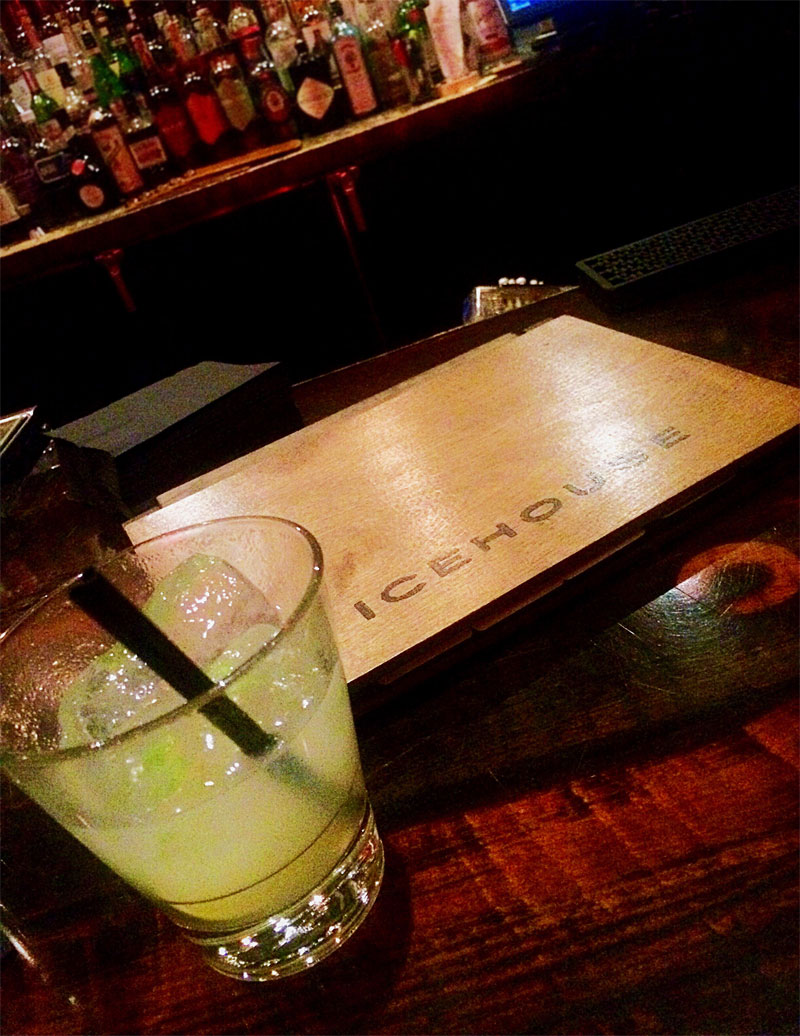 The drink menu includes a number of signature cocktails, including the Keyser Söze (tequila, ginger, lime, black currant), which I ordered after I finished my first cocktail.  Their original menu was written by the award-winning Minnesota Mixologist Johnny Michaels.
#THRIFTYTIP–
Icehouse craft cocktails run $9-12 for full-sized drinks made-to-order, but you can get similar complex cocktails for $5. They might be a little smaller but come just as stiff as your grandpa used to drink them, top-shelf and all. Order 2-3 to make it a flight for the same cost as a single.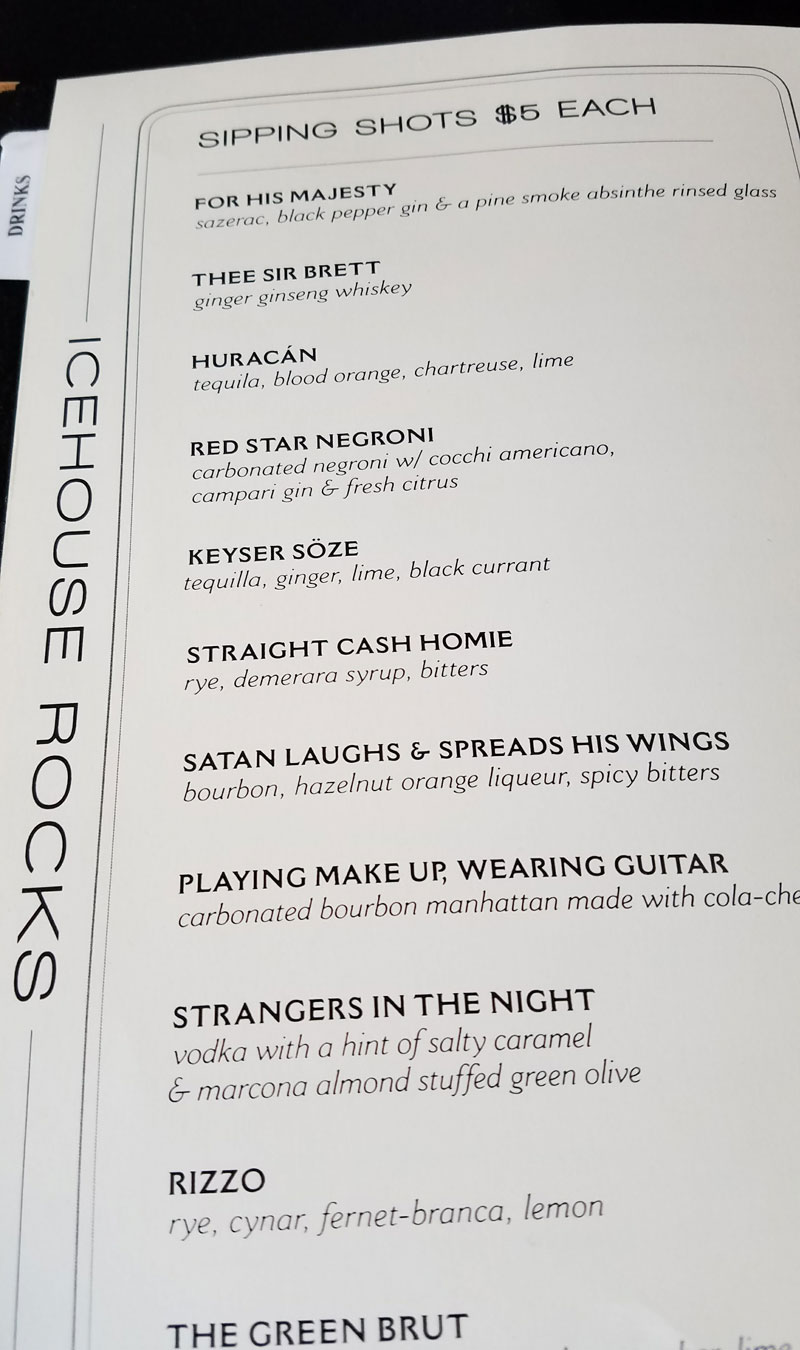 GREAT, KNOWLEDGEABLE STAFF & FOOD
All of the employees, including the hostess, bartenders and our waitress were friendly and informative.  Once our friends arrived we were seated at a table on the main level close to the stage.  Guitarist Tim Sparks and bassist James Buckley (who also does the majority of the bookings) were on the stage and provided consistently entertaining sets of music.
DINNER MENU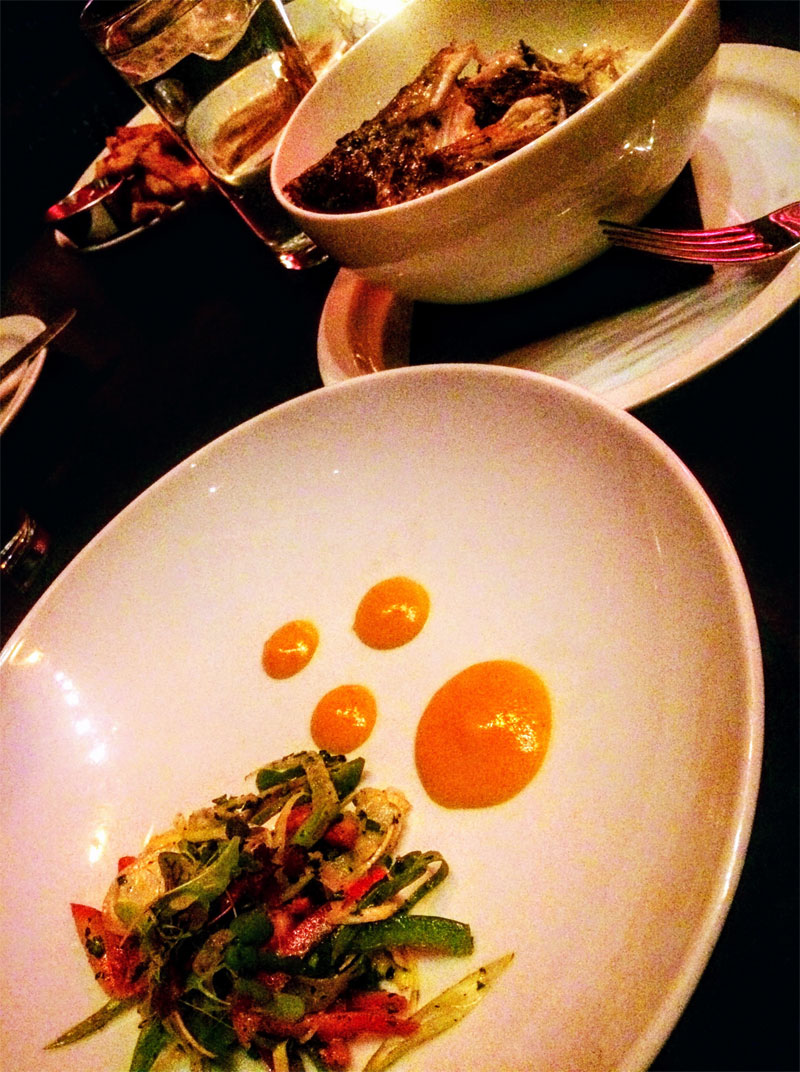 For dinner, we shared the Jerk Skate Wing ($24), which comes expertly-plated on a bed of rice and peas and accompanying perfectly spiced scotch bonnet hot sauce.
The daily market fish… a daily special. Let's just say I hope it's on the menu next time I'm there.
I recommend the Ploughman's Platter ($20), an assortment of smoked meat, fish and pickled vegetables.  The platter is probably best ordered as a group appetizer, but I did not have any trouble eating all it by myself.
We finished off our meals with fruit flavored sorbet and a pear cake.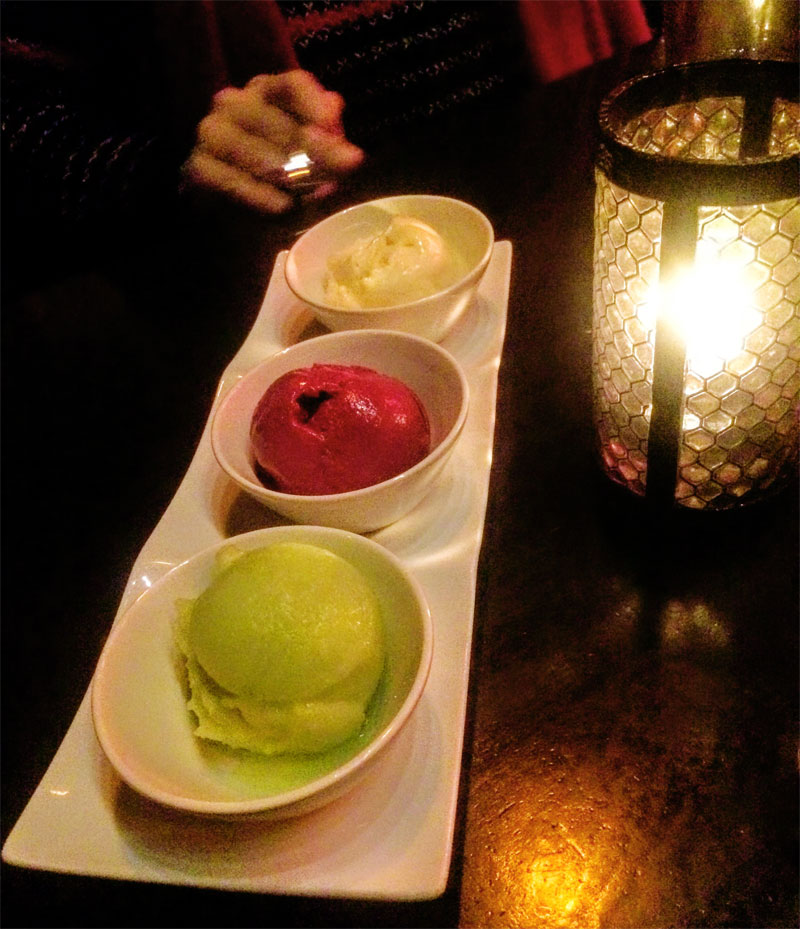 The four of us had a great time at the Ice House and we are looking forward to returning for everything it has to offer— a comfortable setting for meeting friends, impressive acoustics for live music, friendly staff, numerous drink choices and great food.
P.S- Icehouse hosts the best Sunday night dance party 😉
ICEHOUSE
Eat Street
2528 Nicollet Avenue
Free Lot Parking 1st come 1st served on the North side of the building.
ICEHOUSE HAPPY HOURS
DAILY 2:30 – 6pm (food ends at 5pm) & 10pm-12am
Make sure to show up before 5 for food! Great sandwich and food menu (like the $10 Brisket Cheesesteak / $8 Sloppy Nachos)!!! $2 off Drinks.
Current Happy Hour

Daily Happy Hours
$5 sipping shots


Amazing food
Live music
Sunday Night DJ'S (NIGHTCHURCH)
– Here's the Deal –
Icehouse is a comfortable setting for meeting friends, impressive acoustics for live music, friendly staff, numerous drink choices and great food.
---