Minneapoilis Healthy Life Expo
By Jack Sussman - Oct 11, 2017
The LARGEST health, wellness, and fitness show in the upper Midwest returns to the Minneapolis Convention Center on November 4th and 5th.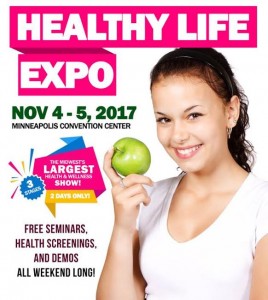 If you're an experienced fitness enthusiast or just beginning your health and wellness journey, the Healthy Life Expo is your one place to find the ideal products and services that are essential for a healthy life.
See local and national exhibitors showcasing everything to help you look, feel, and be your very best including: doctors, clinics, nutritionists, healthy cooking chefs, in-home fitness products, authors, women's & men's health, yoga, martial arts, and more!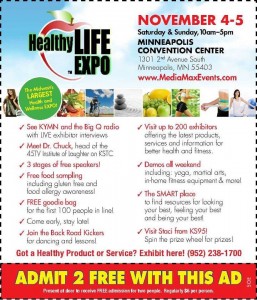 Thrifty Hipster and Craft Notes will be there selling our 2nd volume of Craft Notes! It is healthy to support local, drink craft beverages, and explore;).
There will be tons of shopping and free product sampling.
Come early; stay late!
6$ per ticket or free with a food shelf donation. 
Comment or message us for a free ticket.

Free Samples
Free entrance with food donation
health


2nd Craft Notes Volume!
healthy life
---