Minneapolis' Best Mole?
– LAKE STREET'S LAKE PLAZA IS THE JAM –
By Matt Dowgwillo - Jan 12, 2018
In 2001 I discovered Mercado Central.  It was the ultra-cool, Mexican experience way up North in Minnesota.  The great food options, authentic groceries, and home-made tortillas kept me returning.  And while I still really like it, it's lost some of it's authenticity… Smoother edges, slightly more refined (and expensive) menus, meats a little more trimmed and designed to cater to a more diverse crowd than just Mexican immigrants.
But I've found that original Mexican authenticity a little further up Lake Street at Lake Plaza.  Not only is the space full of little shops, selling everything from little kids toys to car stereo systems; from butcher shops to crazy-sparkly jewelry… It was seriously 1 of the best overall experiences and meals I've had in a while.
Lake Plaza Mexicana is seriously the coolest thing on Lake Street right now. And you need to go try it now before it loses it's authenticity!
BEST MOLE I'VE EVER HAD.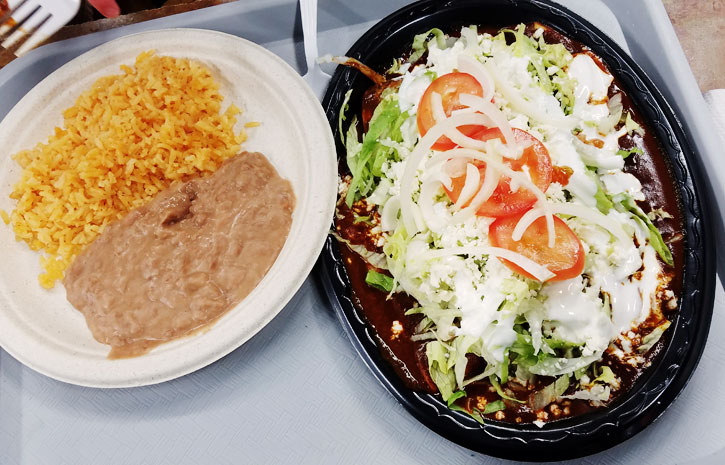 WOW. Just Wow. Spicy, chocolaty, perfectly balanced sweetness, smothering enchiladas stuffed to the brim with large chunks of grilled chicken all served on a heaping plate topped with crema, fresh shredded lettuce… It could possibly be the best mole I've ever had.  All served with beans and rice for $11. WOW. Nice work Los Portales.
$10, 2-lb TORTA OMG!
Just as impressive as the mole, was the "Mexicana-style" Torta from Don Chilo's.
This bad boy came on a (approx.) 10″ roll with 2 slices of tender, breaded steak, thinly sliced and fried alongside the chorizo, parts of which became part of the breading itself. Then topped with more chorizo, fried onion, fried jalapeno, salty beans, mayo, cheese, and more pickled jalapeno. All this weighed almost 2 lbs and came with a large helping of super crispy, fresh-from-the-fryer-fries.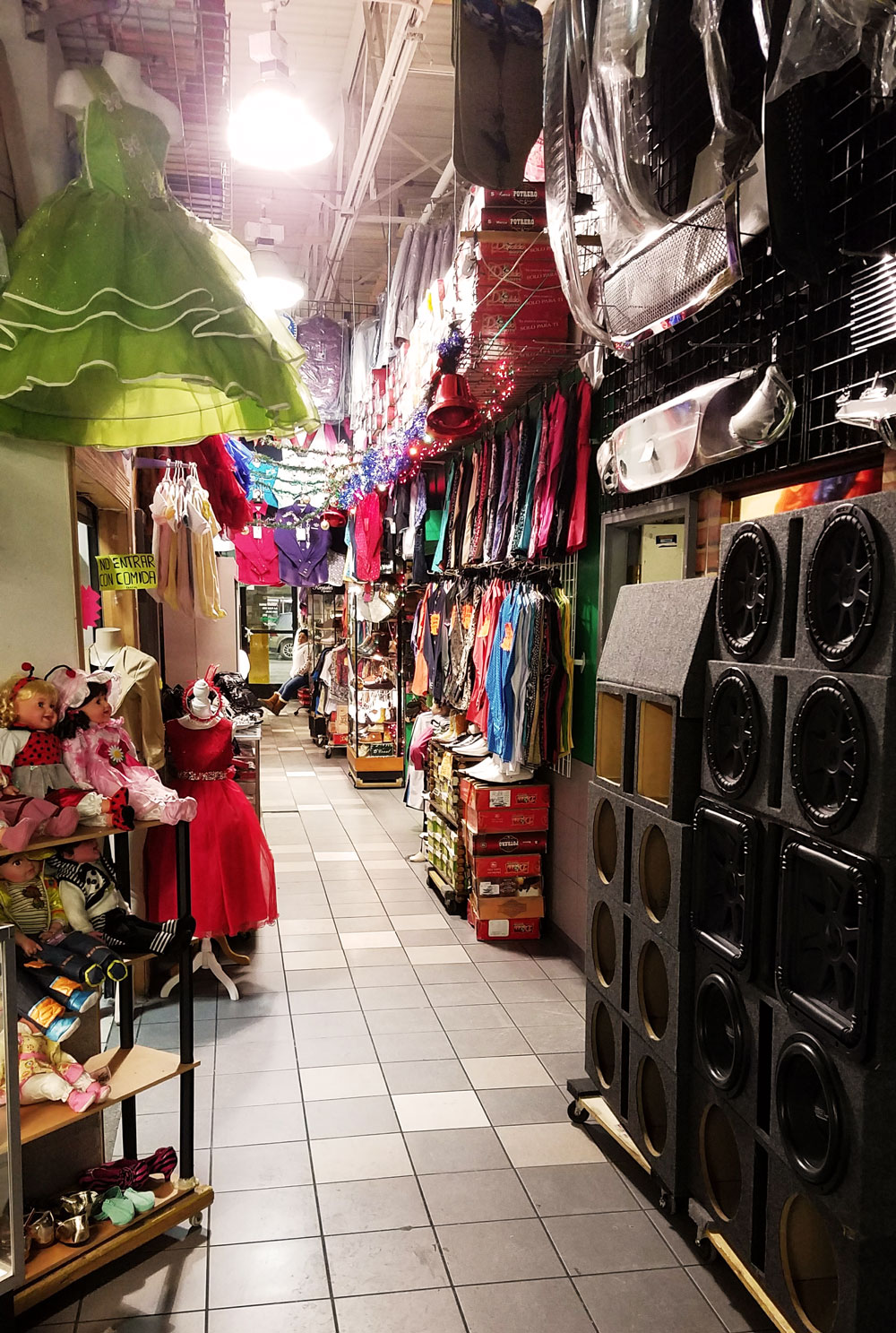 Seriously. Go there now, sample, share your experience with us!
(My only complaint was the, also authentic, $2 bathroom fees).
Lake Plaza Mexicana: Restaurants & Shops
LAKE STREET'S BEST MEXICAN
417 East Lake Street, Minneapolis, MN  55408

Huge Portions of food
Nothing over $15


Super-authentic Mexican experience
Amazing restaurants
– Here's the Deal –
Lake Plaza is as authentic as the streets of Mexico, and the food is even bigger and better.
---