4 Best Burger Specials in MPLS
By Matt Dowgwillo - Apr 11, 2017
Burgers in MN receive a lot of well-deserved hype. Here are some that aren't as hyped in the MN Foodie Scene, but are almost as good, but knock it out of the park with value!
(I mean, don't get me wrong, if I want drop $25 for a burger and beer I'll definitely have a few others on this list, but if I'm looking for a great dinner on the cheap…)
Here are our favorite Burger Specials; times and where to get them.
UPTOWN MINNEAPOLIS
WILLIAMS PUB
SUNDAYS & WEDNESDAYS (7PM – 12AM)
THE DEAL: $6 (Any) Burger + Huge pile of Fries
Probably the biggest underdog in our list is the William's Pub burger special.
Hungry right now? I sure hope so, because these burgers are a 1/2 pound of meat and come with a literal mountain of crinkle-cut french fries. The best part about the deal? SELECTION. Choose from any of their burgers and even a Turkey Burger; each just $6.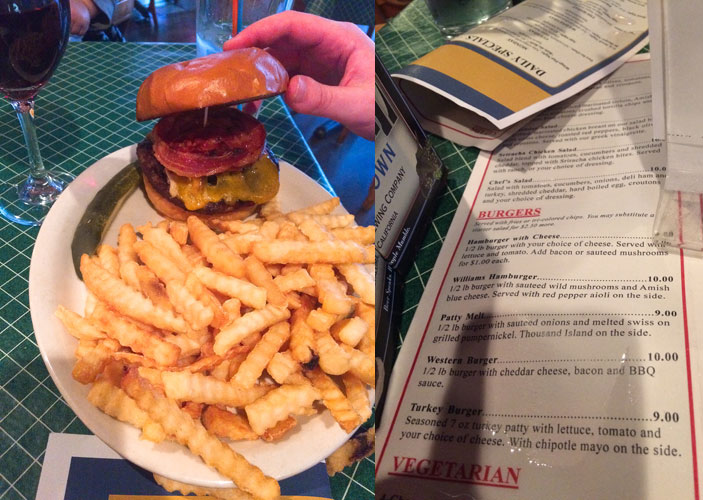 View Current Specials
WHAT TO ORDER: "WILLIAMS BURGER"
Their namesake is also the best burger at William's.  This 1/2 pound patty is topped with a mix of gourmet mushrooms and Amish Blue Cheese. Simple and delicious.
You can get the $6 special on Wednesday or Sunday, but we recommend going on Sunday, when the area drinkers stumble in for a last-minute bite after their Sunday Funday.
–THRIFTYTIP: All 16oz Cans of Beer are just $3 on Sunday Nights too.
WEDNESDAYS & BAR LOUIE
TUESDAYS 3PM – 12AM $5 BURGER BASKET (Tu/  3-12am)
We already covered this one, but mentioning it again because it's just so damn good!
THE DEAL: $5 Burger + Tots or Fries
$5 doesn't get you a whole lot anymore these days… but it does fill you up! I don't know how Bar Louie is making this burger so good for this price, but it's one of my favorite specials!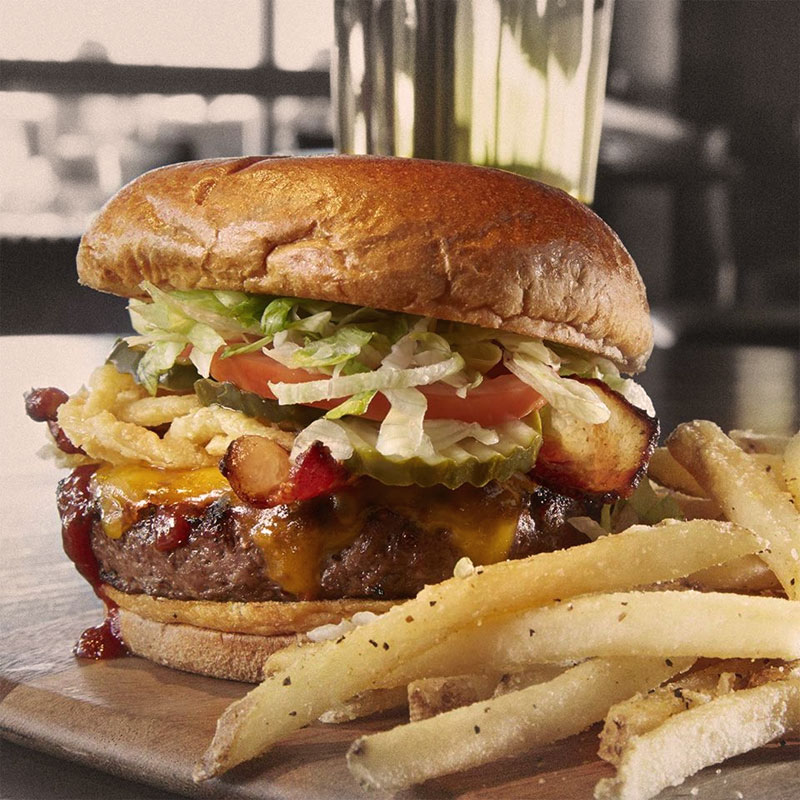 View Current Specials
–THRIFTYTIP: $10 Buckets of beers stay icey cold while you tackle this beast:)
MPLS WESTBANK
TRIPLE ROCK SOCIAL CLUB
TUES – SUNDAY 5PM – 8PM
THE DEAL: $8 Burger Basket + Craft Tap Beer
The burger is big. The Fries are crispy. But the best part of this deal is the beer. Triple Rock has had a LOT of craft taps for a long time, and you can choose whichever one you'd like to pair with your burger.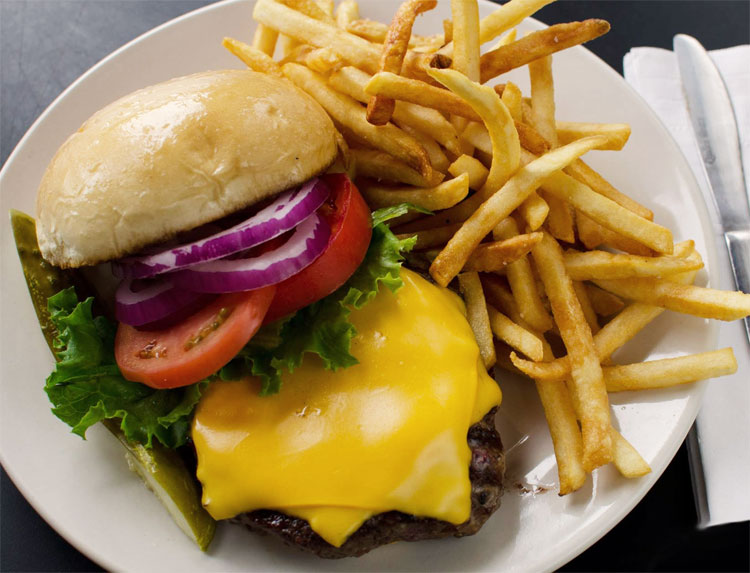 View Current Specials
I especially like that you'll never get a bad beer here. This may seem ironic to some, but when it comes to beer, Triple Rock is all about quality, not quantity. About 11 tap lines are filled with 1-2 of the best beers in any beer category…Clean lines, best beers, and though it comes straight standard (onion/tomato/lettuce), it's a big, awesome burger!
DOWNTOWN MPLS
HAUTE DISH
HAPPY HOUR BURGER/BEER (M-F/ 4-6pm)
THE DEAL: $10 Burger + Tap Beer 
The Haute Dish Burger is one of the most talked-about in the Twin Cities, and definitely should be on your Minneapolis bucket list; may as well get it on special!
After work, stop over in the North Loop for a gourmet dinner and wash it down with a Tap beer (some limitations, but not many). Just $10. Fries extra but also worth it, especially in duck fat:)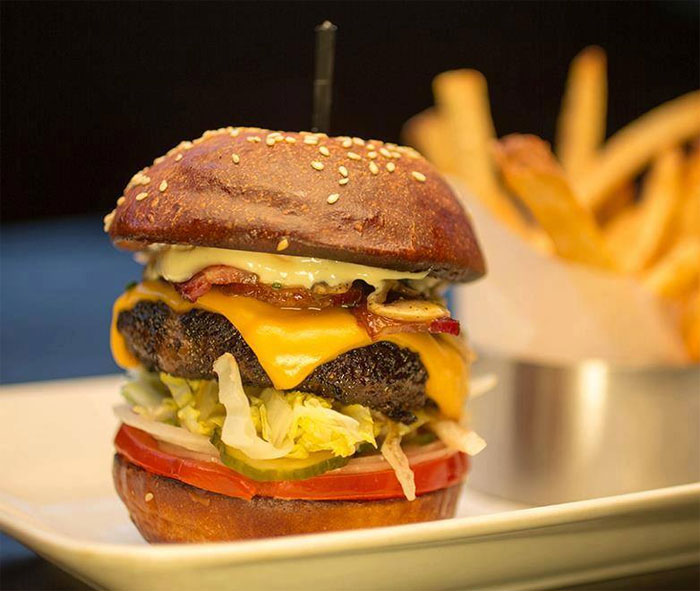 View Current Specials
WHAT TO ORDER: We'd provide some recommendations, but as they say on their menu, "No Temps, No Substitutions" – But that's ok, this monster is awesome!
The Haute Dish burger has been honed to perfection, using top-grade meat cooked in butter and topped with American Cheese and standard burger fixins (pickles, lettuce, tomato, onion) and served on a chewy sesame-seed bun.
---