NE Tool Library Opens 2nd Location in St Paul
By Matt Dowgwillo - Mar 7, 2017
In case you missed the party last weekend (at their new St. Paul location spot next to Can Can Wonderland), celebrating the NE Minneapolis Tool Library, er, I mean the MINNEAPOLIS TOOL LIBRARY expansion, I thought I'd fill you in.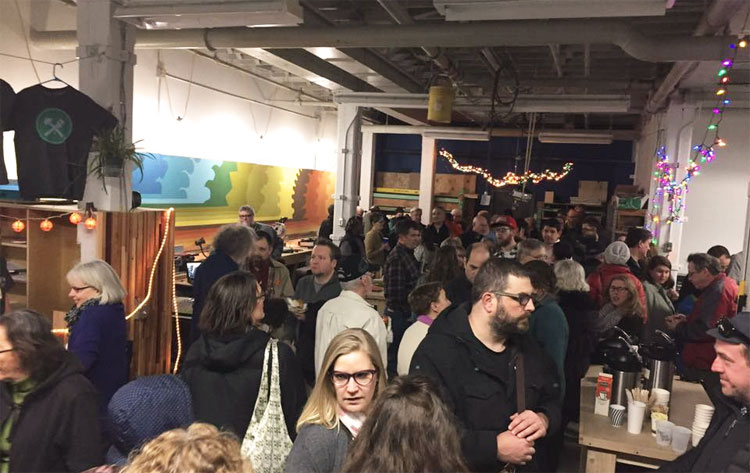 For the last 2 years, the Minnesota Tool Library has been building community and saving people money.
Joining their Annual membership is a Thrifty Tip for any maker, home-owner, or random project doer (just $55/year).
In the same spirit of the sharing economy, the Minnesota Tool Library has a sustainability AND money-saving mission.  Their goal? Take all those tools in your garage that you used 1-time for a project and get rid of them! Your $55/year membership gives you FREE rental of over 2,500 tools for up to 7 days at a time.
Plus, you'll learn a lot more about how to use them. There are regular 'maker' workshops that teach you home-care basics.  Members also receive 20% off classes and workshops.  Members also get access to a small, 500-sqft workshop.
Minnesota Tool Library
ST PAUL (HAMLINE/MIDWAY)
755 N. Prior Avenue  |  651-644-1882
Hours of operation are Tuesday and Friday from 5 to 8 p.m., and on Saturdays from 10 a.m. to 4 p.m. Membership is good at all locations.
NE MINNEAPOLIS (CENTRAL AVE)
1620 Central Ave NE   |  612-440-TOOL (8665)
Hours of operation are Wednesday & Thursday from 4-7pm and Saturday 10am – 4pm.
View more info/join

$55 gives you all the tools you need!
Cheaper than actual tool rental


Pro tools for hobby makers
Cool community and cool classes
– Here's the Deal –
Save money and the environment by "renting" tools for your projects!
---