Red Stag's Excellent Happy Hour
By Matt Dowgwillo - Mar 1, 2017
I might be a little biased, as the Red Stag is definitely one of my favorite restaurants in Minneapolis.  If you're looking for a swanky happy hour, with great food in a cool atmosphere, you're going to love the deals, and the gourmet take on traditional Minnesotan fare served up at the Red Stag.
I've been there for brunch so many times I can't even count, and their Tuesday date night is such a good deal…
Anyway, we stopped in last Wednesday for some late night snacks and music.
And a little tip: for those of you missing the piano-karaoke that made Nye's Polonaise such a great experience, is now being hosted there, the night we were in.
RED STAG SUPPER CLUB
NE MINNEAPOLIS
Updated Happy Hours
Here is what we had. We skipped the Truffle Kettle Corn, it is seriously 1 of the best things you will ever put in your mouth.
#1: Smelt Fries
If you're from the Lake Superior side of MN, you'll for sure know what I'm talking about here; Smelt Fries are an occasional treat that you absolutely love.
The Red Stag's smelt are a good size, and they take the time to dehead-and gut them before beer-battering them and frying them perfectly extra crispy.  Served with a side of house-made tartar and a smoky-ketchup. YUM!
#2: "Chislic"
I don't really know the term "Chislic," but what I do know is steak and fried potato, and this dish meats all your munchie needs.
The steak is cubed and served well done (which I personally would have prefferred a little rarer), but this dish meets all the taste-points of a great dish:
Salty Steak for savory.
Spicy/Sweet Asian-style BBQsauce that reminded me of a Texas take on Teriyaki.
Crunchy potato sticks on top.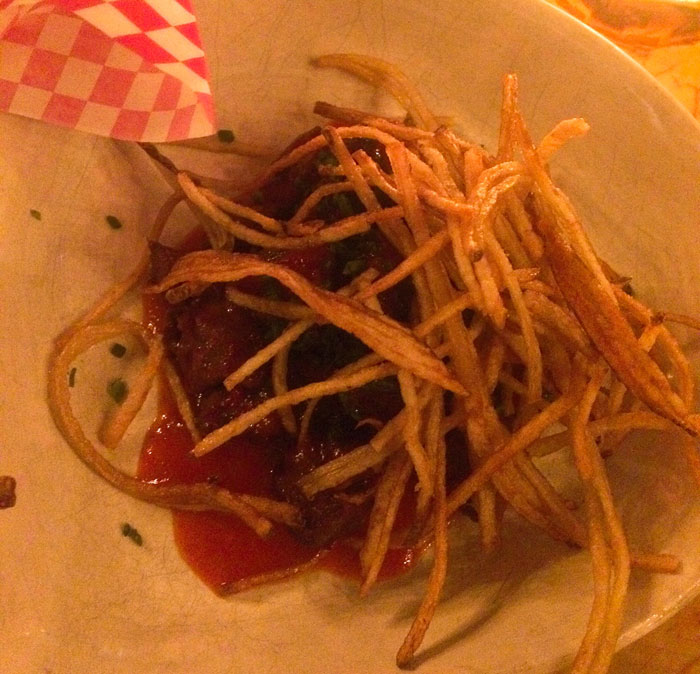 #3 Fried Pickles
Crispy and darn good. More of a friend's dish than mine, but each pickle chip was crisp and dill and great.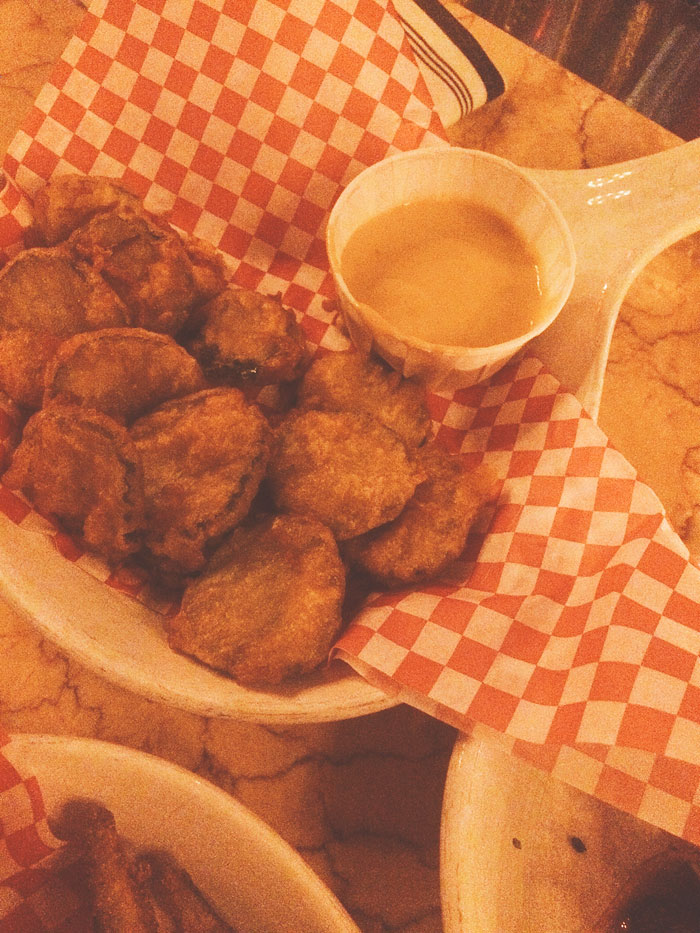 You can see the rest of the food specials menu below.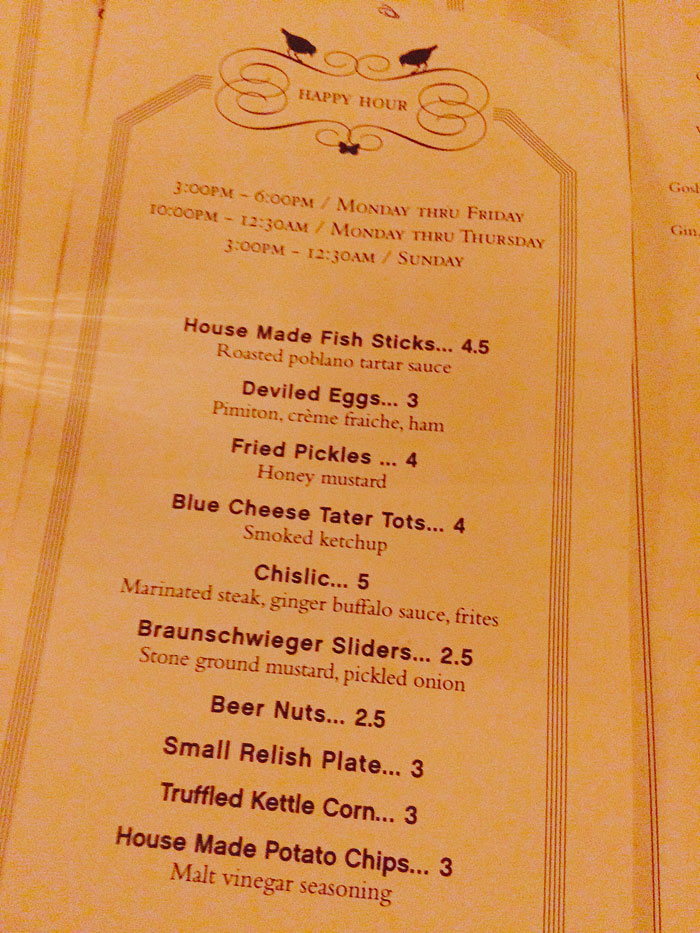 Happy Hour Drinks
Wash that late-night food down with great drink specials.
$4 Rails & Wine
$2 off Craft Beer (making them $3.50-5)

$3.50-5 Craft Beers
Super-Discounted Food
$4 Wine


LEED-Certified Restaurant
Gourmet "Minnesotan" Food
Live Music
– Here's the Deal –
One of Minneapolis' best happy hour spots!
---