Smack Shack's Mac & Cheese too Cheesey?
By Matt Dowgwillo - Feb 10, 2017
A few friends that live in the North Loop keep telling me just HOW GOOD the food is on the Smack Shack's late night menu, especially the fried chicken.  
Apparently they've been upping the happy hour game and going more gourmet, so last night, I decided to check it out for myself.
Smack Shack Fried Chicken
Happy to report, my friends weren't lying to me! The Smack Shack Fried Chicken is among the best fried chicken in Minneapolis.
Seriously. I LOVE South Minneapolis' Revival's fried chicken, and the Smack Shack sure gives it a run for their money (and really, for about 1/2 the price, it REALLY gives them a run for the money).  In fact, I'd argue the only thing Revival has to hold the title is the house-made sauces; the vinegar and sweet-potato hot sauce.
Anyway, back to Smack Shack's Chicken Basket… It's done up boneless Chicken-finger style, with 4 large, chunks of thick, juicy white breast meat.  The batter is perfectly crispy and salty, with a little cajun spice thrown in for good measure.  It's a giant portion of chicken, served over a bed of French Fries ("Smack Fries" are double-fried and extra crispy and coated in cajun spice).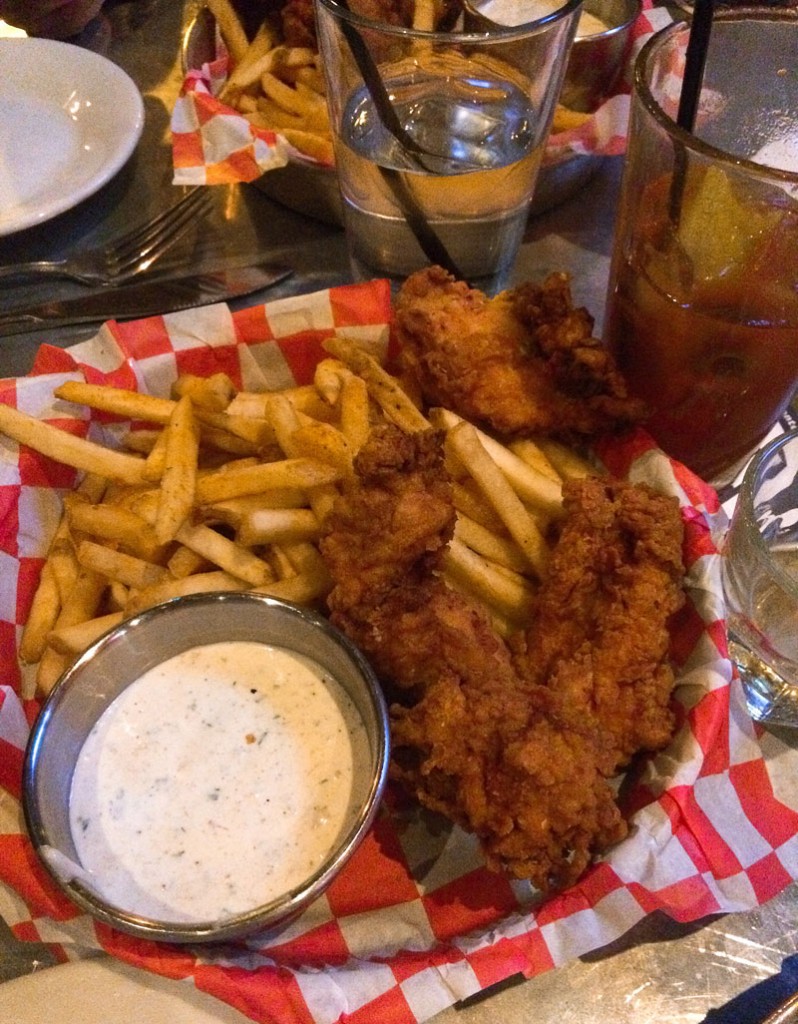 Bacon Mac & Cheese
I have just one question for you, which I'm pretty sure my friends from Wisconsin are the only ones that can answer, "Is the Bacon Mac TOOOO Cheesey?"
It might look small, but it seems like a never-ending bowl of cheesy cheese.  Seriously, it's a mix of gooey cheeses, white cheddar, Valveeta, maybe 3-4 more… all topped with breadcrumbs and chives.  And thick-slab bacon. Which I hear is going to be a very rare thing coming up (just kidding, that's fake news).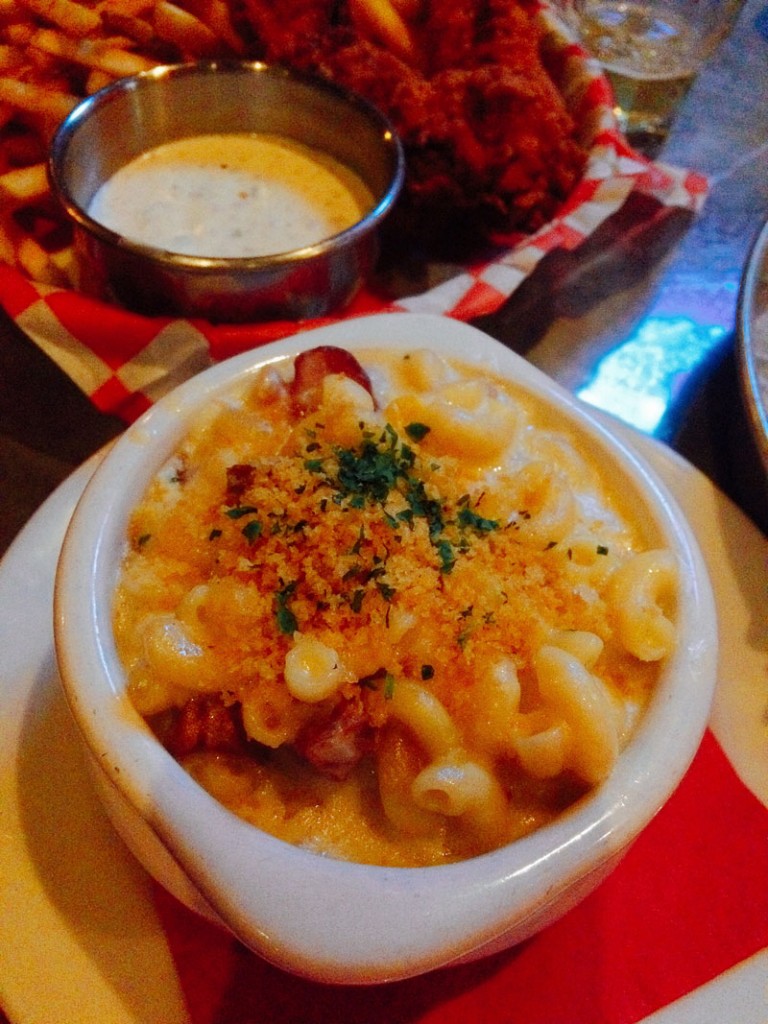 Oysters
Oysters! Fresh daily are just $2 during late night happy hour:)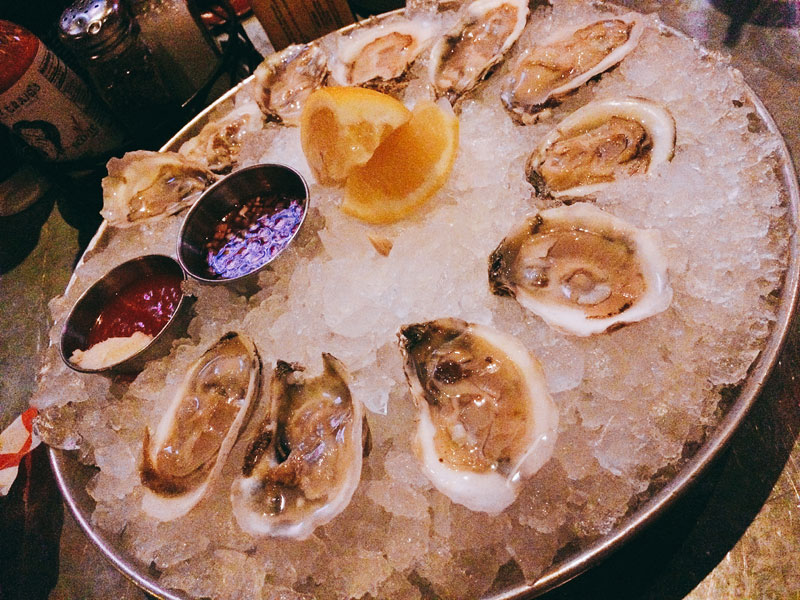 SMACK SHACK
North Loop, Minneapolis
Current food specials run 3-6PM, and 9-Close Week Nights, 10-12AM Weekends.
View Current Happy Hour

$9 Shareable Fried Chicken + Fries
$2 Oysters
$5 Bacon Mac & Cheese


Cool friendly staff chat you up
1 of Minneapolis' hottest restaurants
You're in the North Loop
– Here's the Deal –
Late Night food in the North Loop doesn't get much better than the Smack Shack Fried Chicken!
---