St. Patrick's Day: Twin Cities 2019 Party Guide
By Matt Dowgwillo - Mar 13, 2019
Heyo guys.
I know you're looking to get dressed up this year in your favorite Leprechaun colors and get as drunk as they are in Ireland (and remember,if you start in the day, we're only 7 hours behind…)
And while 2019 might be the snowiest St. Patty's day that I can remember, that's not gonna stop us from being one of the best places across the (big) pond to celebrate.
SAINT PAUL, MN St. Patty's Parties
St. Paul is the center of the Irish community in Minnesota and where it all goes down…
– Keg & Case Party Tent Party hosted by Morrisey's Pub (Uptown MPLS). Family friendly, with live bands, including Tim Malloy's ($5, under 13 free).

– St. Patty's Day Parade: This annual parade is one of the best in the nation (Sat. 12-3pm)

– Shamrock's Party (and bus to parade) All weekend there is live music and a bus to/from the parade.
Minneapolis St. Patty's Parties
 – Kieran's 25th Birthday. The biggest Irish Pub in Minnesota turns 25 and celebrates St. Patty's in their tent all weekend.  Free Apps, Cake, and tons of other giveaways.
– Headflyer Brewery hosts a St. Pat's "yappy hour' for dog lovers. Irish beer release of course.
– Pourhouse St. Pat's Party features DJs and even free drinks (with college ID).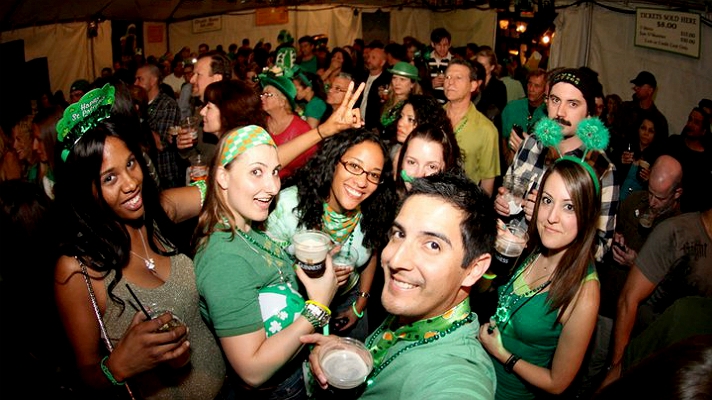 ---