Pourhouse's Crazy Happy Hour (Full Menu BOGO?!?)
By Mark Rosenthal - Mar 7, 2019
…well ALMOST everything (there are a few top shelf cocktails not included) but the entire food menu is!  Appetizers AND Mains….
The downtown Minneapolis Pourhouse location is a big, fun, multi-level bar that is full of life on the weekends. The Pourhouse is right on the corner of Hennepin Ave and 5th St S which is a very central location in the downtown area. We came for happy hour on a Monday afternoon with a party of 2.
POURHOUSE HAPPY HOUR
Monday – Saturday: 3-6PM & 9-11pm + Sunday All Day!
(Check out TH listing for any updates)
This happy hour menu is fairly new The Pourhouse, with 2-4-1s on both food and drinks. This set up made it very easy to pick items to share. We had a great time as a party of 2, but we think this is a great happy hour or a group of 4 or more. Most happy hour menus limit the options to the appetizer menu, we were really excited to see the full menu available for 2-4-1. Here is what we tried. (Same deals apply at Uptown location.)
2-4-1 DRINKS SPECIALS
2-4-1s on select drinks, which is pretty much all of them. We shared a couple Moscow mules, the copper mug original. Comes with a lime slice to fresh squeeze for a bit of extra citrus. Quite a refreshment after the work day.
HAPPY HOUR FOOD SPECIALS
You can't go wrong with food specials at the Pourhouse! The entire menu is BOGO! (We tried all the staff recommendations.)
Candied Bacon-8$
Three nice sized pieces of extra thick bacon (pork belly) with a sweet crispy crust on the outside and a brown sugar drizzle over the top. These are soft and easy to cut through to get bite size pieces, sweet enough to almost be a desert, but still have the savory you expect when you hear the word bacon.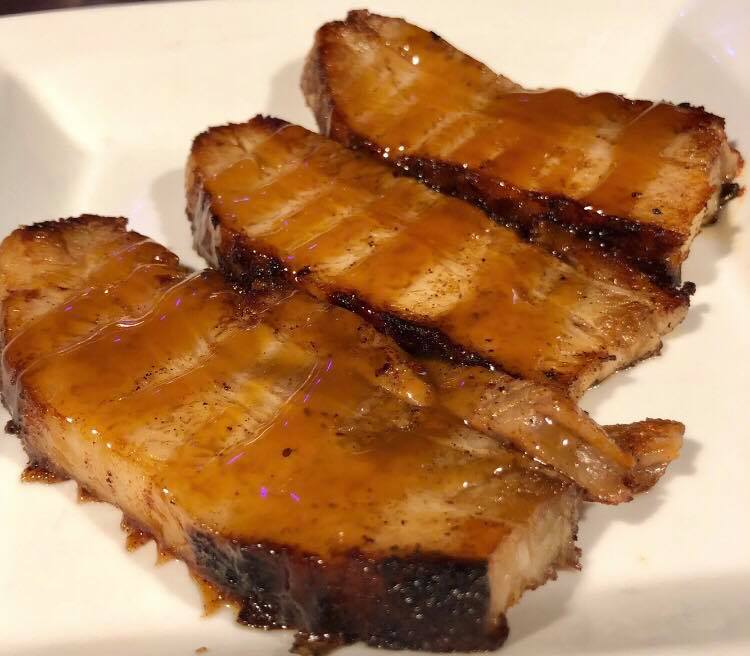 Fried Mozzarella-12$ 
Or one might call them mozzarella sticks. Our order had 8 pieces, making this a great shareable starter. The filling is a tomato basil mozzarella which gives them an extra bit of flavor, and the marinara sauce side is mild and a tad chunky. This is a well executed classic appetizer.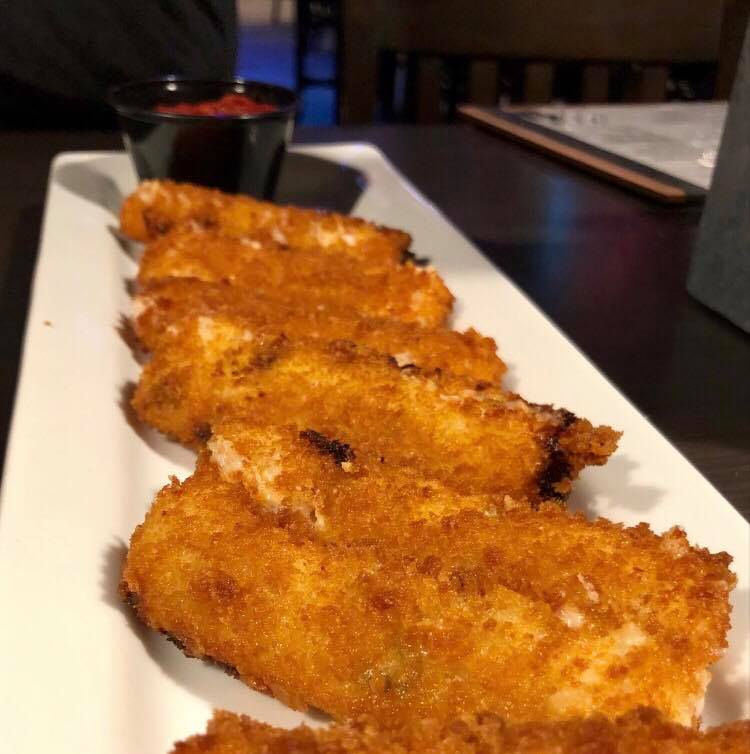 Bone-In Chicken Wings-12$
About a dozen traditional wings in an order, this is a nice portion for the price. We went with the Nashville Hot dry rub, which was salty as well as spicy. Comes with a side of ranch or blue cheese and celery to cool you down. Ended up taking some home and they were great reheated later on that night.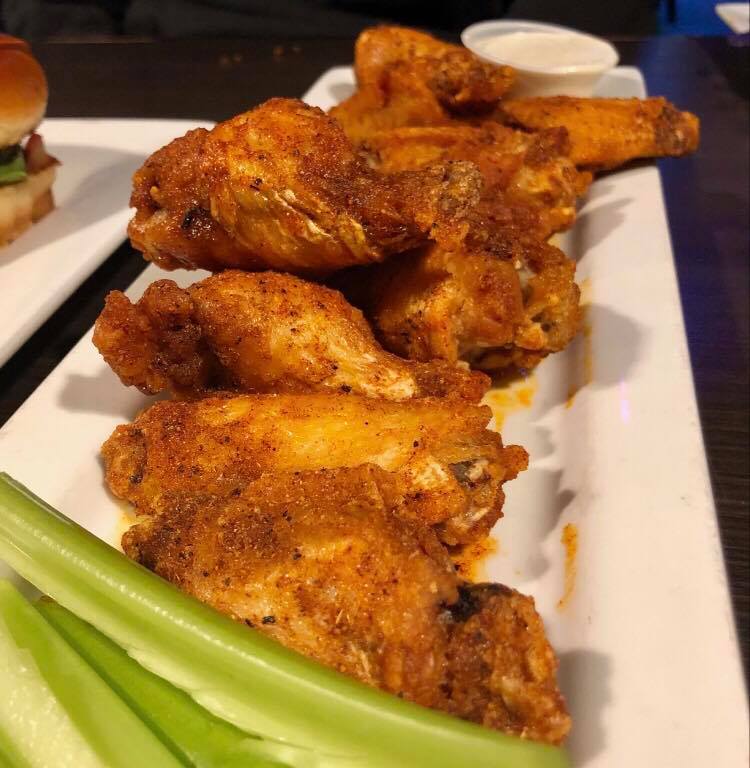 Pico Burger (BOGO All Burgers)-12$
A fresh spin on a "California style" burger with the added pico de gallo. The burger is not overwhelmingly big which makes it great to pair with an appetizer on 2-4-1s. We opted for the side of tator tots with added truffle seasoning and enjoyed those a lot. If you need a bit more, add a second burger patty for $3.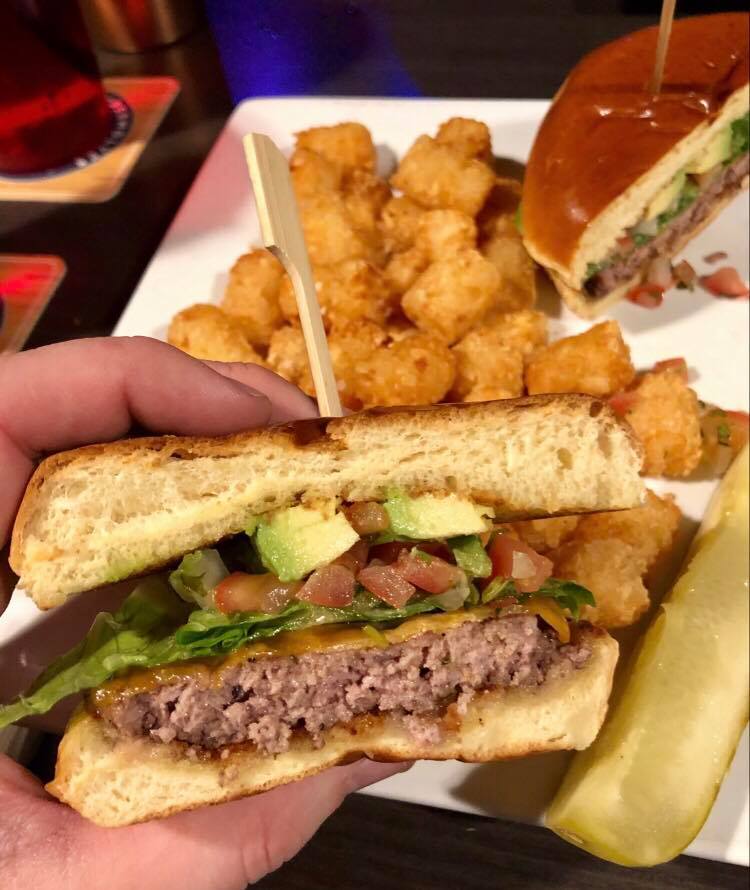 POURHOUSE
10 S 5th St #11, Minneapolis, MN 55402    |   (612) 843-2555

FULL Food Menu BOGO!!!
2-4-1 Drinks
Other 1-off specials Every Day


Center of the Downtown college scene
Large live music stage
Range of wild events
– Here's the Deal –
The downtown Minneapolis Pourhouse location is a big, fun, multi-level bar that is full of life on the weekends
---