SAINTS TAILGATING PARTIES
– With ThriftyHip & Our Favorite Breweries! –
By Matt Dowgwillo - May 24, 2017
It's officially our favorite time of the year! Saints Baseball season is upon us!
ThriftyHip is a proud sponsor of the Saints, and we've partnered with Craft Notes who will be bringing their favorite breweries to these tailgate extravaganzas!
TAILGATING AT THE SAINTS
For the last decade, we've been hosting Tailgate parties.  I'll never forget the good times and we'll keep it rolling in 2017!  We've had some shenanigans and even sat in hot tubs.
---
For each game, there is a super-limited number of tickets available (30 to be exact) so if you want them, best act fast!
Ticket Includes:
Tailgate Setup (we bring tent/table/serving/cups…everything but your chairs)
Cornhole or other game
Food. Prepared for you, but if you have crazy dietary restriction, GYO (See Below)
Beer. (All-u-Can-Drink. See below)
Ticket. Game Day ticket in section 120 by the Craft Beer Tent of course!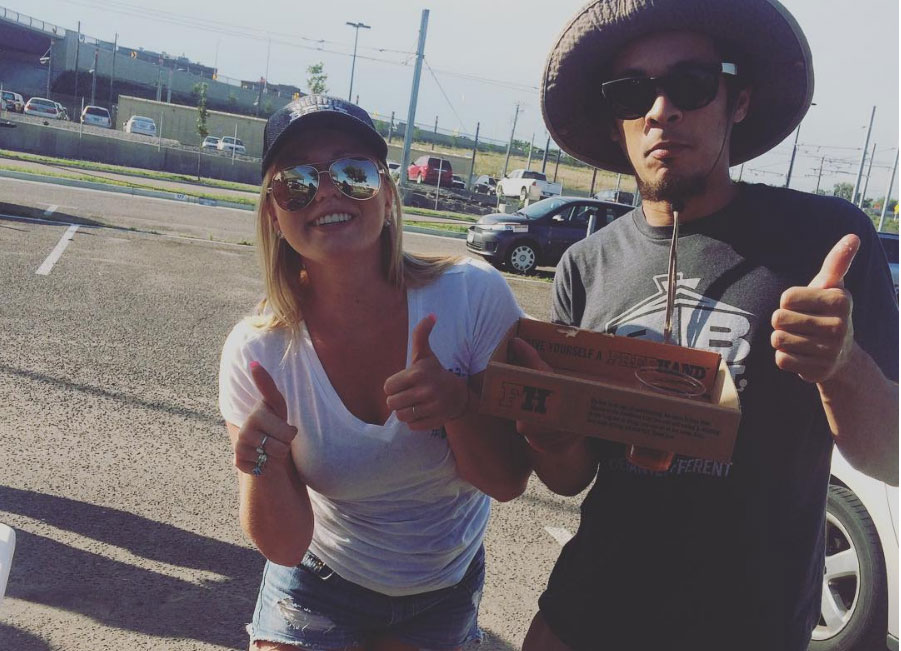 BENT BREWSTILLERY
TUESDAY, 6/13 vs. Sioux City Explorers
5PM TAILGATE, 7PM GAME
Nothing goes better with baseball than beer, but hey, we get it, some of you love cocktails more… And that's why we're bringing our beloved Bent Brewstillery all the way from Roseville to share in the fun.
Matt from ThriftyHip will be grillin to pair…
SOCIABLE CIDER WERKS
FRIDAY, 7/14 vs. Moorhead Redhawks
5PM TAILGATE, 7PM GAME
Moorhead? More like no head. Trust me, I've been there:)
We're excited to have Sociable Cider Werks with us for this event! Their dry, refreshing, crisp ciders should pair perfectly with steamy July weather.
Expect food to pair; I'm thinking spicy Jerk Chicken or Authentic Mexican…I guess we'll see!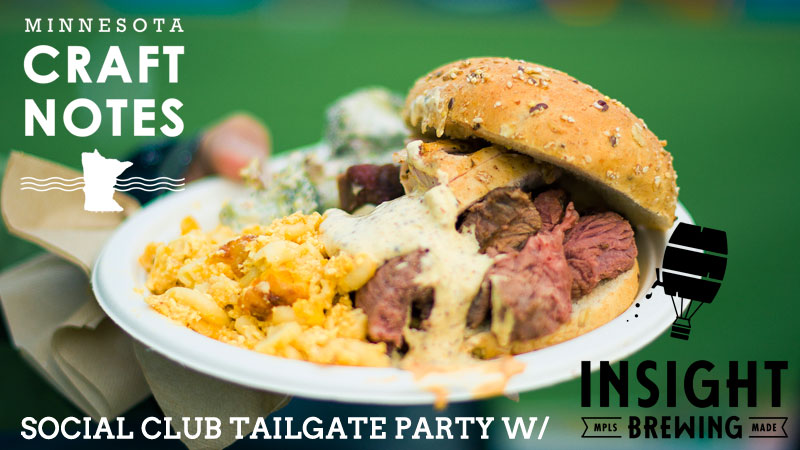 INSIGHT BREWING
WEDNESDAY, 7/26 vs. Sioux City Explorers
5PM TAILGATE, 7PM GAME
Tonight's Tailgate will be featuring Insight Brewing, a brewery that takes ingredients and styles from around the world to make really unique, solid beer.
One of our favorite beers of all time is their Banshee Cutter light Coffee Ale.  A close 2nd is the Hell Chicken made with Yuzu fruit, a lemon-like fruit imported from Japan.
To celebrate those ingredients, we'll be preparing Thai Street Food to pair. So it's beers from the world, Food from the world, and Baseball. What could be more American than that melting pot?

All-U-Can-Eat!
All-U-Can-Drink!
Great Seats!


Gourmet, themed grill sessions
Tented, awesome setup
Breweries bring kegs!
– Here's the Deal –
Best way to watch the Saints; Beer & Grilling with your friends.
---