Saint Paul Saint's: Where to Park $$
By Jack Sussman - Jun 10, 2017
OK.
So you've got your tickets.
You've got a good food plan, and you know what to drink.
All you gotta do is get to CHS Field!  Here's the best places to park and how to get there.
VIA GREEN LINE
We can't NOT mention the LRT, which goes all the way up University, and its the safe, cheap way to commute. It takes about 45 minutes to get there during prime time if you're coming from downtown Minneapolis, so plan accordingly.
It is pretty nice though that CHS Field also doubles as the final stop of the St. Paul Green Line, so you've got real problems if you somehow miss your stop:)
PARKING AT CHS FIELD
Here is the overview on layout of Lowertown and where to park during a Saints Game.  We noted that up near the freeway, there were small lots for $20. Don't be a sucker, there is plenty of cheaper parking to be had, and even on weekend games it's not hard to come by.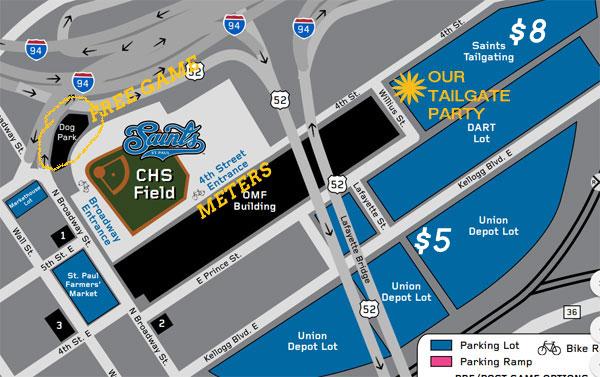 METERS: $2.50/hr
All Saint Paul's downtown parking meters change to game day rate, clocking in at  $2.50/hr after 6pm. We walked about 9 blocks from the stadium to find the cut-off line for you, but figured no one wants to walk further than that.
CHS FIELD OFFICIAL TAILGATE LOT:  $8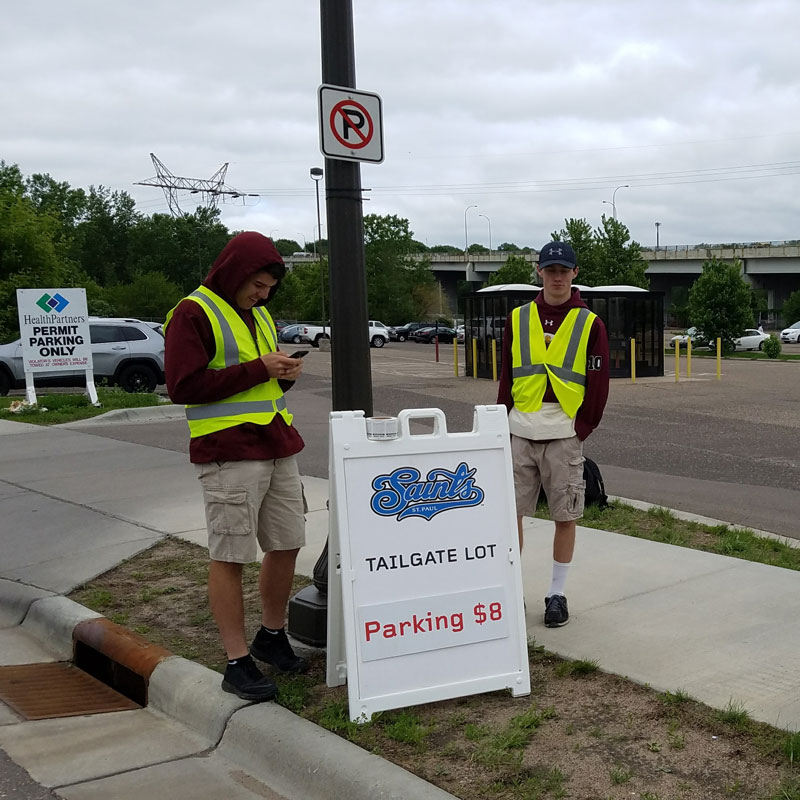 THRIFTY TIP: The tailgate lot seems to be unmonitored business parking. The Saints Parking Team shows up at 4pm to start charging, so all you have to do is arrive before then and get free parking.
$5 LOT
Apparently there are a few, but we found the $5 Lot (cash only) just East of the tailgating lot.
---