Saint Paul Saints: Game Day Drinkin' Tips
By Jack Sussman - Jul 3, 2017
Baseball isn't really baseball without a beer!  Here are some tips about where to drink, best deals, best beers, and of course, the best pre-game.
TIP 1: TAILGATE & BYOB
If we're tailgating with a brewery, join us! $30 includes All-u-Can-Drink/Eat, a ticket, and a damn good time!
Tailgating at CHS Field isn't what it used to be at Midway, but we've still been having a blast!  Make sure you can find the tailgate lot, bring your setup, chill until the 4th inning…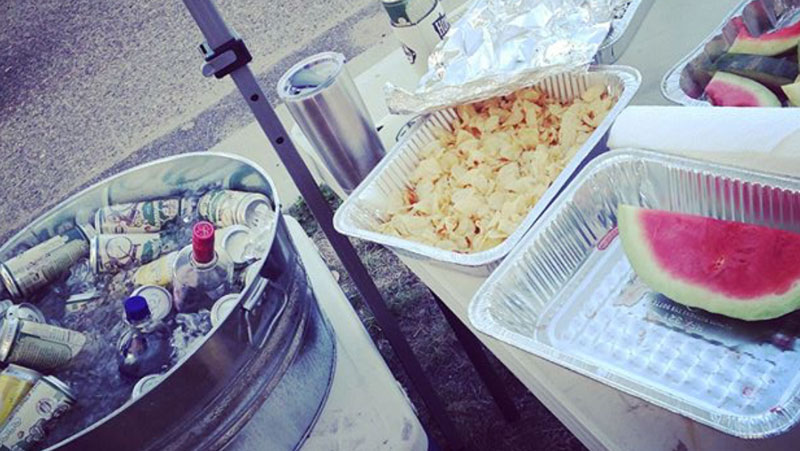 TIP 2: PREGAME FOR HAPPY HOUR
We're going to throw in a little plug for our happy hour app here. Download it, turn it on, get happy hours near you. We suggest finding cheap parking first though:)
We stopped at the Gopher Bar for Coney dogs, which has a very blue-collar divey feel, perfect for slumming it before the game.  But Bulldog Lowertown and Barrio seemed to have a bit more of happening happy hour scene; many of whom were headed to the CHS Field.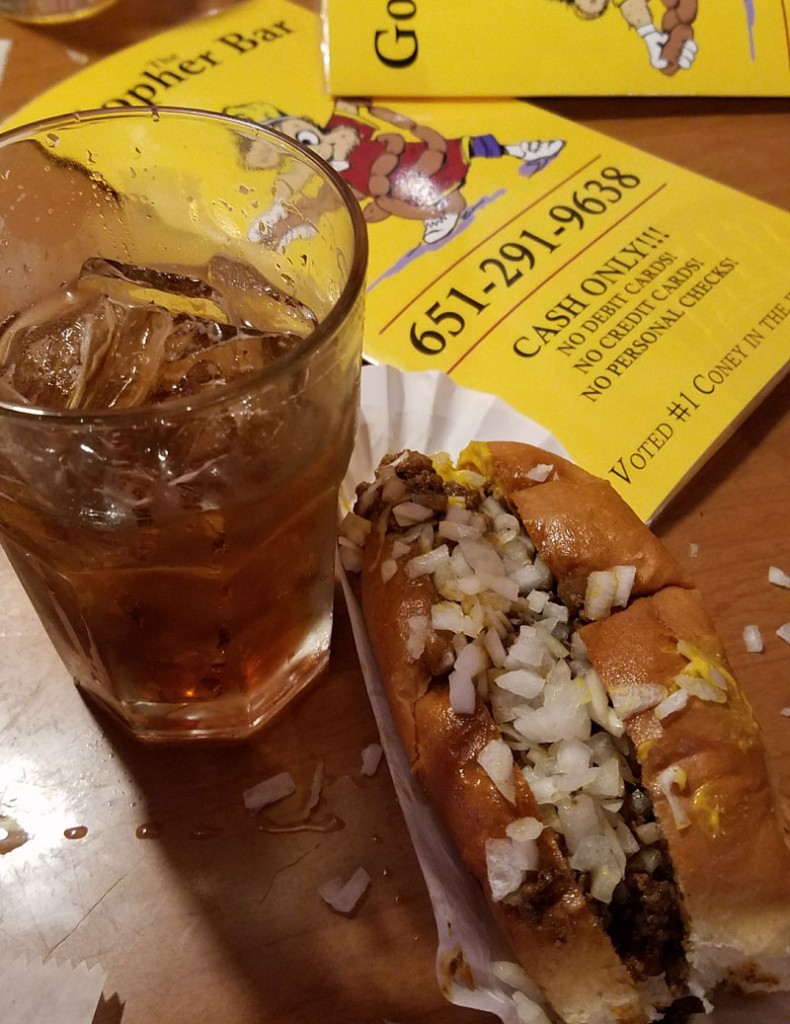 TIP 3: BEST PLACES TO FIND BEER INSIDE THE STADIUM
Drinking at a Saints game is actually MUCH cheaper than at the Twins, and with regular stations selling everything from Summit to Shock Top, cocktails to wine, you've got some pretty good drinking options.
Thirsty Thursdays
$1 – 12oz beers from North Lake Brewery (2017)
Find it: Thursday's in the back of the stadium, right field.

At the back of the outfield, you can find the North Lake Brewery stand, serving up $1 beers. The line will start to stretch pretty long, but it goes quick! You can order 2 beers at a time, which is a damn good deal! Their beer was pretty good (definite preference to the lighter one).
If you're hitting the game on Thirsty Thursday, definitely go for a Berm Seat, which is close to the beer stand anyway.
Surly Furious
$10 – 24oz Can
Find it: on main level between home plate and 1st base.
Summit Brewing might be the official sponsor, but if you don't mind hoppy beers, Dollar: ABV has to go to the 24oz Surly Furious.
You get a 24oz tap Surly in a stadium cup for $10. That's $5/can of beer… In the liquor store, Surly sells Furious tall-boys 4pk $10, so this is a solid deal.
Sandwich + Beer Pairing
$15 – Sandwich, 2 sides, 12oz Goose Island IPA
Find it: The Carvery food stand behind 3rd base.
We've already mentioned the Carvery in our Best Food Picks at a Saints Game post, but it is probably the best overall deal in the game.
The stand offers Shock Top & Goose Island IPA, 24oz for $9.50, making it the cheapest price on a craft beer, or pair it with a $12 sandwich and 12oz beer for $3 more.
Beer Dabbler Craft Beer Cart
$7.50 – 16oz
Find it: left field outfield by the GA tickets. 
Pretty awesome they've got everything from Badger Hill to Castle Danger. They also pour proper 16oz pints and make sure you get your fill of local craft beer.
– Here's the Deal –
Nothing on this matter for now. But this is a good post.
---